Image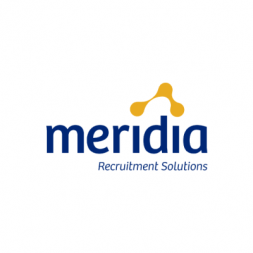 Systems Optimization Analyst
Industry
Administration
Information Technology
Apply Now
Systems Optimization Analyst
Halifax, NS
Join Atlantic Canada's leading Recruitment and HR Consulting Organization
KBRS has partnered with private, public and academic organizations for more than 45 years to attract and develop the people they need to succeed. Our team of recruitment and human resource professionals are committed to achieving positive results for our clients while providing excellent client and candidate care and fostering a rewarding and collegial team atmosphere. This is an opportunity to join a team of professionals who are motivated, curious, caring, conscientious, energetic, organized, and collaborative.
This role will support strategic operational improvement efforts, focused on the optimization and integration of data in our CRM and ATS systems. The Systems Optimization Analyst will work in partnership with stakeholders across various areas of the business, as well as the IT Manager, to gain comprehensive and current understanding of operations, strategic company goals, and IT Services needed to achieve them. The Systems Optimization Analyst will support the specification and delivery of technology solutions required to fulfill the vision for outstanding service to our clients, candidates and colleagues. They will work to ensure our information systems support employee collaboration to provide consistency in client and candidate communication. They will also play a critical role in prioritizing system updates and data hygiene initiatives across systems.
Major Responsibilities:
Provide expertise and ownership of our main CRM and ATS data management platforms throughout their lifecycle.

Help define, clarify, manage, test and deploy platform related solutions to meet the needs of both internal and external stakeholders.

Play an active lead role in identifying potential solutions to emerging issues and clearly communicate to impacted audiences.

Lead quality assurance audits of databases and play an active role in ensuring data is being updated in a timely fashion by users.

Support the creation of KPIs to measure effectiveness of client and candidate engagement efforts and ensure ongoing evaluation.

Support the analysis of data to predict future client and candidate trends.




Collaborate with Recruitment Research Coordinators to ensure that routine and periodic data hygiene is maintained.

Help represent KBRS interests when working with technical service providers to achieve solutions and lead testing of specific enhancements.

Support internal training and troubleshooting day-to-day issues, particularly as it relates to report generation and data management.
Required Experience/Characteristics:
A structured and logical approach. Able to handle multiple tasks, think and plan ahead and build in contingencies

Ability to deal with complex scenarios and escalations

Consistent "client service" orientation

Ability to communicate solutions clearly in verbal and written documentation

Ability to work independently and with multi-disciplinary teams, building strong relationships




Broad technology awareness. Previous experience with Zoho, Mindscope (or similar platforms) and/or LinkedIn Recruiter would be considered an asset.
If this sounds like you, let us know by sharing your resume and a one-page letter outlining why KBRS and this role could be right for you by clicking "Apply Now" on the button below. Please contact Alison Chandler at achandler@kbrs.ca with any questions.
KBRS is committed to being an organization where diversity and different perspectives are valued. We strive to be an organization that is inclusive, supportive, and reflective of the communities and organizations we serve and we encourage applications from all those candidates who would contribute to the diversity of our firm.
As part of the recruitment process, KBRS will provide support in its recruitment processes to applicants with disabilities, including accommodation that considers an applicant's accessibility needs. If you require accommodation to participate as a candidate in the recruitment process, please contact accommodate@kbrs.ca or communicate your needs to our team.