Image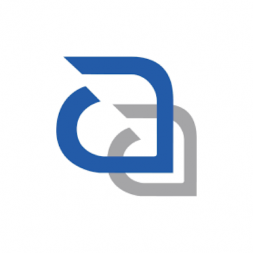 Municipal Engineer   
Ottawa, ON
Reference No. CG - 14852   
Meridia Recruitment Solutions has partnered with R.V. Anderson Associates Limited (RVA)  to exclusively support on a Municipal Engineer position, in their Ottawa location supporting water, wastewater, pumping stations, road reconstruction, infrastructure renewal and other municipal projects.
RVA  has over 70 years of consulting engineering with over 250 employees and nine offices providing services across Canada and Globally. RVA is engaged in the provision of professional engineering, operation and management services and is sustained by their core values of quality, employee ownership, financial stability, and integrity. RVA's commitment to their core values is reflected in their status as one of Canada's Best Managed Companies, one of Greater Toronto's Top 2021 Employers, and one of Canada's Top 2020 Small and Medium Employers.
With a focus on the future and sustainable growth, RVA is looking for team members that share their core values, exemplifying what it means to be an owner in an employee-owned organization. In the role of Municipal Engineer, the Ottawa team is looking for a new team member to help grow the municipal presence in the Ottawa region.  
As a member of integrated project team, the Municipal Engineer will be working with Civil engineers and other team members and will be responsible for the preparation of preliminary and final designs for road reconstruction and infrastructure renewal projects, stormwater projects, culverts, watermains, sanitary and storm sewers and grading. This will include preparing and coordinating the approvals, tender documents, cost estimating, contract documents, and reports including sealing the documents. Design drawings will be prepared and edited in AutoCAD and Civil 3D, as well administration and contract documents relating to municipal projects including site development, roads, watermains, sanitary and storm sewer systems will be prepared as required. Duties as Municipal Engineer will encompass the municipal, commercial, land development and mining/industrial sectors and other ad hoc job duties as needed.
As an ideal candidate you must have a bachelor's degree in Civil Engineering and a valid P.Eng. designation in province of Ontario along with over 5 years of experience in municipal engineering. Candidates having experience in consultancy will be preferred. As a successful candidate you will possess a strong ability to develop and maintain positive relationships with clients and all levels of staff in a collaborative team environment. You should have relevant experience or aptitude for meeting timelines and budgets, proposal writing, technical design/documentation, client development and other skills appropriate to consulting. A valid driver's license is required for regular site visits.
RVA takes great pride in their culture with career development programs, in house training, competitive benefits, pension, wellness initiatives, social activities and engaging staff to shape the future of the workspace – both virtual and in person. If you are interested in working for an organization like this, we'd love to connect.  
To express interest in this opportunity please apply online through the following link:
        https://meridiarecruitment.ca/Career/14852
If you have questions about this opportunity, contact Cassandra George, Senior Consultant at 647-888-5199 or cgeorge@kbrs.ca. If you require accommodation to participate in the recruitment process, please let Cassandra know.