Image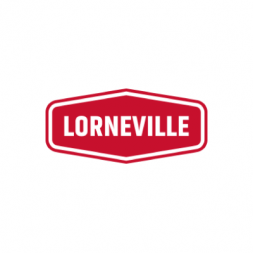 Reference # JG-14804
Meridia Recruitment Solutions has partnered with Lorneville an established leader in construction, turnaround and maintenance services, to recruit for their IT Infrastructure Manager in Saint John, New Brunswick.
With over 40 years of experience, Lorneville works on major projects for some of North America's most prominent companies in the large industrial sector.  
Role Description:
Reporting to the Chief Financial Officer, or delegate, you are responsible for broad administration of the Lorneville IT infrastructure, network, desktop environment and critical software applications. This is a key hire as Lorneville begins to develop an in house IT team and expands its suite of software applications, which includes the roll out of Procore Construction Management software and Office 365.
Your responsibilities will include:
Manage and support Lorneville server infrastructure

Maintain network infrastructure and security

Support desktop and mobile device environment

Lead the development and expansion of the Lorneville IT department in support of future growth

Support rollout of O365 environment nationally, including Share Point

Advise management on critical IT decisions and strategic planning

Engage with Bell Aliant and other outside IT consultants supporting Lorneville IT initiatives

Provide support to internal stakeholders with using the Procore platform. This could range from general support to undertaking administrative duties in order to help project teams as required

Develop and Manage Standard Operating Procedures (SOPs) for standard Procore Workflows

Act as a Single Point of Contact for Procore users to reach out to for custom configurations and custom solutions

Monitor Procore utilization and provide regular reports to management on usage metrics

Other project and application support as required


Your Qualifications:
Diploma in Computer Systems Technology or similar program

High Proficiency in Microsoft OS and Virtualization

Excellent communication skills both oral and written

Excellent organization and problem solving aptitude

Other experience/skills that will be an asset include project management, Procore, Share Point and Office 365
To express interest in this opportunity, please click on the "Apply Now" button below.
For more information contact Jamie Grant, Partner at 1-902-420-1809 or Brooke Ireland, Senior Consultant at 902-421-1214.   If you require accommodation to participate in the recruitment process, please let Brooke know.
Meridia Recruitment Solutions connects leading organizations with top talent by building strong relationships and creating ideal matches with candidates because we are only successful when you are. We appreciate your interest in this opportunity.
To learn more about Meridia Recruitment Solutions, our job opportunities, and career advice we invite you to explore our site and subscribe for career alerts.