Image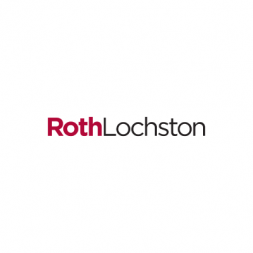 General Manager, Labrador West
Industry
Industrial, Mining, Oil & Gas
Location
Newfoundland and Labrador
Apply Now
General Manager, Labrador West
RothLochston
Labrador City, NL
Reference #JAG-14763
RothLochston is a multi-disciplinary industrial contracting company specializing in the execution of mechanical, electrical, instrumentation and civil/structural construction and maintenance projects, as well as manufacturing and protective coating services to the oil and gas, mining, utility, power generation and pulp and paper industry. For 25 years, RothLochston has worked hard to become an industry leader and preferred partner in the markets they serve.
RothLochston's Labrador operations and large presence positions them well to deliver key services to the mining sector in the region and is a core part of their overall business strategy. On their behalf, we seek a General Manager for Labrador West, a unique opportunity to join the organization's senior leadership team and directly impact a growing industry in the province.
The General Manager will develop and execute the operating plans for RothLochston in Labrador West, including maintenance, projects, scaffolding services, safety, quality, and supply chain activities. Leading in a team-oriented environment that consists of over 100 employees, as well as additional short-term workers for shutdowns or rebuilds, the General Manager will build an open communication culture while ensuring a safe working environment for all. Responsible for building key customer relationships, identifying new business opportunities, and participating in strategic planning initiatives, the General Manager will lead by example, motivating the team to improve productivity, efficiency, and service quality.
As a member of the organization's executive management team, it is essential that the successful candidate is an experienced business operations leader, with a minimum of 10 years in a senior role in heavy industrial maintenance management and project management. As a leader, you strive to build a culture of communication, teamwork, and drive in your team. You have managed through change in processes, systems and structure and have a unique way of motivating the people around you to understand the importance of evolving and adapting to new standards. You are able to build relationships with a variety of stakeholders, representing the values of your organization in every interaction, and you utilize these strong relationships to help create new business opportunities. Above all, you have an unwavering commitment to ensuring the health and safety of every individual.
To express interest in this opportunity, please click the "Apply Now" button below. For more information, contact Natalie Hand at 709.722.6925. If you require accommodation to participate in the recruitment process, please let us know.
Meridia Recruitment connects leading organizations with top talent by building strong relationships and creating ideal matches with candidates because we are only successful when you are. We appreciate your interest in this opportunity.
To learn more about Meridia Recruitment, our job opportunities, and career advice, we invite you to explore our website: www.meridiarecruitment.ca. For information on opportunities with our parent company, Knightsbridge Robertson Surrette, visit www.kbrs.ca.