Image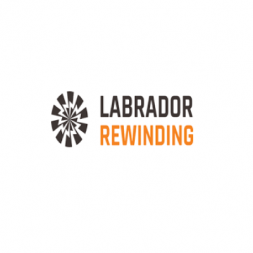 General Manager
Industry
Industrial, Mining, Oil & Gas
Location
Newfoundland and Labrador
Apply Now
General Manager
Labrador Rewinding
Labrador West (Wabush/Labrador City, NL)
Reference #JAG-14755
Labrador Rewinding Inc. (LRI) is a Newfoundland and Labrador based company, with its primary operation situated in the Wabush Industrial Park, and a secondary operation in the Sept-Iles, Quebec Industrial Park. Labrador Rewinding Inc. and the LRI Sept-Iles division are both located in the heart of the iron ore mining industries and are first and foremost dedicated to the rebuilding of electro–motive systems. Throughout its 30-year history, this company has grown and developed its operations through upgrading and investing in its facility and employees with a continued focus on quality and customer service. On their behalf, we seek a General Manager to take an exciting leadership position based in Labrador West.
The General Manager will join this exciting and successful organization at a key juncture in the company's development. This strategic and operational leadership role will drive the organization into its next era, strengthening the operational efficiency and prosperity of this operation.
Leveraging a dedicated team, organizational resources and business processes, and demonstrating a disciplined approach to execution, the General Manager will bring a strategic, solution-oriented mindset, adaptability, and the ability to build strong, trusting relationships within all levels of the organization and community. The General Manager will lead the strategic vision and its execution, designed to meet and/or exceed company priorities and commercial goals as well as improve the company's competitive position as a comprehensive electro-motive services provider. This critical role will monitor key performance supporting process efficiency, product quality, and cost-effectiveness and will ensure these are achieved in concert with excellent health and safety standards and value.
Responsible for providing operational leadership and strategic management that supports the overall business objectives and enhances Labrador Rewinding's profile in promoting its full range of services and expertise. The General Manager will take a hands-on approach, leading by example, engaging the team, and managing operations with the highest-level service commitments at the forefront of every interaction.
This opportunity requires a candidate with previous leadership experience and knowledge of business processes, strategy, performance improvement and value measurement. This experience may have been gained through a post-secondary degree or technical diploma, and a minimum of 10 years experience working in a similar environment, having gained strong working knowledge of electro-mechanical systems. With finely tuned business and financial acumen, you have a proven ability to construct and implement effective business plans and forecasts, and to report on and adjust or adapt these plans to maximize growth potential. An entrepreneurial spirit is essential as is the desire to seek out new business opportunities to keep pace with the organization's growth. The General Manager will demonstrate the ability to collaborate with clients and client stakeholders to develop best-for-client solutions.
To express interest in this opportunity, please click the "Apply Now" button below. For more information, contact Julie Gorman at 709.722.6810. If you require accommodation to participate in the recruitment process, please let us know.
Meridia Recruitment connects leading organizations with top talent by building strong relationships and creating ideal matches with candidates because we are only successful when you are. We appreciate your interest in this opportunity.
To learn more about Meridia Recruitment, our job opportunities, and career advice, we invite you to explore our website: www.meridiarecruitment.ca. For information on opportunities with our parent company, Knightsbridge Robertson Surrette, visit www.kbrs.ca.