Image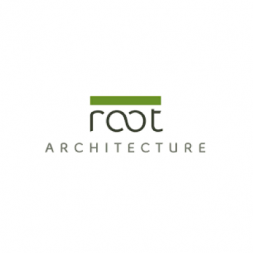 Architect
Halifax, NS
AM - 14965
Meridia Recruitment Solutions has partnered with Root Architecture to recruit an Architect to join their team in Halifax, Nova Scotia.
Established in 2010, Root Architecture has successfully completed many projects within the public and private realm, developing a solid reputation for delivering great results for their clients. These projects are diverse in nature and range in scope from single-family homes to multi-million dollar developments. The firm is focused on addressing the biggest challenge of our generation – climate change, and sustainable architecture is at the "root" of all that they do.
Role Description:
Reporting to the Principal, the Architect will take ownership of projects, coordinating with a small staff and a team of consultants while leveraging their own production skills to ensure projects progress at every stage. You will work closely with clients to develop a full understanding of their needs and expectations while ensuring that the final design is cost-effective and also maintains the integrity of their vision.
By joining Root, you will be joining an organization who wants to invest in you for the long term, you will have the opportunity to work closely with the Principal and learn the business side of the firm and industry. This is an opportunity to be involved in all phases of projects, from the proposal stage through to design, construction and closeout. Root truly cares about its people, which is evident in the "Life-Work" culture they champion, where staff are encouraged to maintain a strong balance between their professional and family commitments. In return for your skillset and expertise, you will be offered flexible work options, including the ability to work from home, as well as a competitive compensation package.
Your responsibilities will include:
• Conduct feasibility studies and financial analyses of building projects;
• Conceptualize and design buildings and develop plans describing design specifications, building materials, costs and construction schedules;
• Leads the client and project team to assure that the project design meets the client budget, schedule, program, and design intent;
• Prepare bidding documents, participate in contract negotiations and award construction contracts;
• Prepare or supervise the preparation of drawings, specifications and other construction documents for use by contractors and tradespersons;
• Leads project coordination and owner/site meetings with internal team members and/or external consultants, owner and contractor and sub-contractors, along with monitoring activities on construction sites to ensure compliance with specifications;
• Develop building science and construction methodologies to create innovative solutions to complex design challenges;
• Meet with clients to discuss potential new work and/or review project requirements;
• Collaborate with other team members providing feedback on project ideas.
Your Qualifications:
This opportunity might be the right fit if you are eager to take the next step in your career, assume more responsibility and possibly one day look to run your own firm. As the successful candidate, you will have the ability to utilize your knowledge and experience to create beautiful and sustainable designs, then take a hands on approach to bring them to life through construction. You have a passion for the environment and a willingness to share that passion with those around you. This is an amazing opportunity to continue to hone your craft while growing in areas of business and architecture that may not be afforded in other organizations due to structures and silos. Root Architecture is able to provide a variety of project experience, the ability to lead those projects from start to finish, and see the nuances that make a business successful.
Qualifications include:
• 5+ years of experience as an Architect leading a variety of projects from concept to construction;
• Registered Architect or eligible to be registered within Nova Scotia is preferred;
• Completed post-secondary education in a recognized architectural program;
• Demonstrated ability to create concept and working drawings as well as 3D models using AutoCAD, Sketchup and Revit;
• Proven ability to work both independently and collaboratively with the project team, outside consultants, and General Contractors;
• In depth knowledge of design, construction documentation and building science methodologies for a wide variety of building types;
• Experience with Institutional projects, specifically in the healthcare sector, would be a definite asset;
• Demonstrated experience mentoring and overseeing work of more junior staff ensuring accuracy and quality standards;
• A LEED AP or Passive House Accreditation would be an asset.
To express interest in this opportunity please apply online by clicking "Apply Now" below.
For more information contact Austin McLennan, Senior Consultant, at 902-424-1103 and amclennan@kbrs.ca or Rick Neima, Recruitment Specialist at 902-421-4407 and rneima@kbrs.ca, or please apply online by clicking the "Apply Now" button below. If you require accommodation to participate in the recruitment process, please let Austin or Rick know.
Meridia Recruitment Solutions connects leading organizations with top talent by building strong relationships and creating ideal matches with candidates because we are only successful when you are. We appreciate your interest in this opportunity.
To learn more about Meridia Recruitment Solutions, our job opportunities, and career advice we invite you to explore our site and subscribe for career alerts.