Image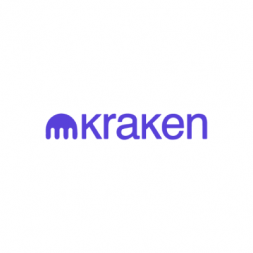 Client Engagement Process Design & Optimization Manager
Industry
Human Resources
Professional Services
Location
Remote In Canada
Remote In USA
Apply Now
Job Title: Client Engagement Process Design & Optimization Manager
Location: Remote
Reference: KR-14673
Since inception, crypto has been changing the world - and the Kraken team is leading the charge. Over the last decade Kraken has risen to become one of the best and most respected crypto exchanges in the world; they are changing the way we think about money and finance. With a staff of over 1800 employees in over 60 countries, the business is on an exciting trajectory and is looking to add an outstanding Workforce Management Leader to their Client Engagement team.
Role Description
The Client Engagement Process Design & Optimization Manager will play an integral role in driving change to improve both client experience and efficiency for internal processes. We are looking for an adaptive leader who is able to both optimize and build processes from the ground up. This person will be able to see the big picture, thrive in Kraken's fast-paced environment, maintain process improvements while mitigating risk. Reporting directly to the Client Engagement's Senior Director of Operations, this person will be responsible for designing and actioning Client Engagement's process strategy.
Your responsibilities will include:
Establish a comprehensive process analysis program, ensuring CE's processes across all systems and teams are continuously optimized for speed, efficiency, reliability, client experience and overall performance

Build and manage Client Engagement's Process Design and Optimization team, directly managing 5-10 Process Optimization experts

Partner with Data teams to establish and build on systems to monitor and improve process performance

Work closely with your team, Product Managers and Engineers to drive improvements to technical processes, and to adapt CE processes to accommodate changes to Kraken's products and service offerings, as well as surges in support demand

Manage multiple projects simultaneously, proactively communicating progress and shifting priorities with stakeholders and CE leadership

Regularly present your team's work, roadmaps and results to project stakeholders and the company to raise awareness of your work and extend it to other areas
Your Qualifications
You are passionate about enhancing customer experience while driving results. You have a unique combination of technical and creative capabilities. A self-starter with a strategic mindset, you are proactive in identifying inefficiencies and applying cutting-edge strategies to capitalize on opportunities to optimize the speed, efficiency, reliability, and performance of CE processes. You have strong communication and project management skills, allowing you to present your teams findings results and recommendations in concise, actionable reports or presentations.
Your qualifications include:
10+ years of experience monitoring, evaluating and optimizing technical and human processes on complex systems and large teams

5+ year of experience managing high performing teams to drive significant improvements in process speed, efficiency, reliability and overall performance

Excellent strategic, analytics, and risk management skills, with the ability to distill highly complex and multi-dimensional problems into precise plans of action

Able to balance a high level of tenacity with adaptability and a holistic outlook in order to effectively manage team workload, and meet the evolving needs of a high-growth, dynamic and fast paced organization

High level of familiarity with Zendesk product administration

Working knowledge of project and workstream management tools like Wrike, Confluence and Jira

Comfortable working with REST APIs, SQL and HTML

Experience applying lean principles, six sigma and/or business process management concepts is an asset
This is an opportunity to play a big role in a global firm. Acting as a key element in customer experience and driving change to improve processes and products, you will be part of a dynamic and collaborative team and will be given the necessary resources to be successful. By joining this mission driven organization, you'll be part of a diverse group of thinkers and doers that are dedicated to making cryptocurrency available and accessible to the world and enabling people from all walks of life to invest in their independence.
To express interest in this opportunity please apply online by clicking "Apply Now" below.
For more information contact Katherine Risley, Partner, krisley@kbrs.ca or Laura Fair, Consultant, lfair@kbrs.ca or please apply online by clicking the "Apply Now" button below. If you require accommodation to participate in the recruitment process, please let Katherine or Laura know.
Meridia Recruitment Solutions connects leading organizations with top talent by building strong relationships and creating ideal matches with candidates because we are only successful when you are. We appreciate your interest in this opportunity.
To learn more about Meridia Recruitment Solutions, our job opportunities, and career advice we invite you to explore our site and subscribe for career alerts.