Image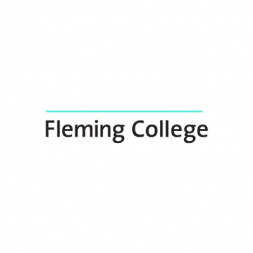 Senior Consultant, Equity, Diversity & Inclusion
Apply Now
Senior Consultant, Equity, Diversity & Inclusion
Fleming College
Peterborough, or remotely throughout Ontario
Reference # MG-14590
Fleming is located in the heart of the Kawartha Lakes Region in Central Ontario - a beautiful place to live and work, surrounded by natural beauty and a mere 90 minutes north-east of Toronto. The College's 6,800 full-time and 10,000 part-time students, including hundreds of international students from countries around the world, attend at campus locations in Peterborough, Lindsay, Haliburton and Cobourg. Fleming offers more than 100 full-time programs in Environmental and Natural Resource Sciences, Fine Arts, General Arts and Science, Technology, Skilled Trades, Community Development, Health, Business, and Justice as well as other Continuing Education courses. The College is also extremely proud of the more than 73,000 Fleming alumni who are contributing to their communities in the region, across the province and around the world.
As the College operationalizes their exciting new Strategic Plan, we are seeking a Senior Consultant, Equity, Diversity & Inclusion to be a key member of the Fleming College leadership team.
Reporting to the Vice President, Organizational Effectiveness and Human Resources, position responsibilities will include:
• Leading the design and development of leading-edge strategies and services to build leadership and employee capability to meet current and emerging strategic priorities. You will be the process owner for talent acquisition and talent management, including employee engagement and succession planning.
• Acting as a primary subject matter expert on the Ontario Human Rights Code, workplace harassment and related provisions of the Ontario Health & Safety Act, and how they are effectively operationalized in workplaces. Maintaining awareness of current and emerging jurisprudence on relevant areas, with a particular focus on accommodations (workplace and academic).
• Supporting the Equity, Diversity, and Inclusion (EDI) Council as a subject matter expert on best practices in developing, implementing, and managing EDI programs and initiatives in workplaces (ideally in the post-secondary education sector).
• Creating education tools (training, workshops, interactive dialogues, pamphlets, guides, etc.) primarily directed at College employees in support of a knowledgeable, skilled workforce able to effectively manage accessibility/accommodation issues, recognize Human Rights issues, etc.
• Developing and conducting workplace restorations, conflict resolution, and mediations.
• Designing and developing a variety of in-person/virtual and on-line training programs using principles of adult learning.
• Acting as a subject matter expert on the College's Harassment and Discrimination Prevention Policy, Sexual Violence Prevention Policy, and the Student Rights and Responsibilities Policy, as well as supporting operating procedures. Lead updates/revisions of the Harassment and Discrimination Policy and operating procedure, as needed.
As the ideal candidate for this newly created position, you have experience in a post-secondary education setting, and a background that includes work with the Ontario Human Rights Commission or a related organization. You have a strong understanding and passion for issues and advocacy within human rights and principles of social justice, and have experience designing, delivering, and evaluating training workshops related to human rights. As someone who is comfortable working autonomously and as an effective team member, you have extensive organizational development experience – designing and developing barrier-free best practices in the areas of talent acquisition and talent management, including employee engagement. You are also experienced in policy development related to human rights and/or inclusion.
If you are intrigued and invigorated by the details of this opportunity to bring your experience to a key role with Fleming College, we would love to have a conversation.
To express interest in this opportunity please apply online by clicking the "Apply Now" button below.
For more information about this exciting opportunity, or for a copy of our candidate self-identification form, please contact Mark Gillis, Senior Consultant, at mgillis@kbrs.ca. If you require accommodation to participate in the recruitment process, please let Mark know.
Meridia Recruitment and Fleming College invite applications from all qualified individuals. Fleming College is committed to building diverse, equitable, inclusive, and accessible learning and working environments. We welcome those who would contribute to the further diversification of our Staff, our Faculty and our Administration including, but not limited to, women, racialized persons, Indigenous peoples, persons with disabilities, and persons of any sexual orientation or gender identity to apply.
We believe in and promote the rights of all persons with disabilities and commit to ensuring accommodations available throughout the recruitment, selection and/or assessment process to applicants with disabilities. If selected to participate in the recruitment, selection and/or assessment process, please inform our Human Resources staff of the nature of any accommodation(s) that you may require to ensure your equal participation. To obtain a copy of this document in another format please e-mail HR@flemingcollege.ca. Consistent with the principles of employment equity, the primary criterion for appointment to a position is qualifications and professional excellence.