Image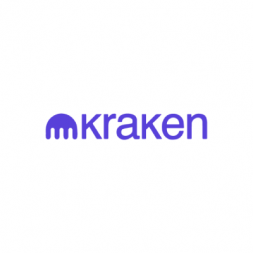 Workforce Management Manager
Location
Remote In Canada
Remote In USA
Apply Now
Job Title:  Client Engagement Workforce Management Manager  
Location:  Remote  
Reference: KR-14571
Since inception, crypto has been changing the world - and the Kraken team is leading the charge. Over the last decade Kraken has risen to become one of the best and most respected crypto exchanges in the world; they are changing the way we think about money and finance. With a staff of  over 1300 employees in over 60 countries, the business is on an exciting trajectory and is looking to add an outstanding Workforce Management  Leader  to their Client Engagement  team.  
Role Description    
As the Workforce Management Manager, you will be tasked with building out the Workforce Management team and delivering strategic, creative solutions for  our toughest workforce challenges across the company. Reporting to the Senior Direction of Client Engagement Operations, as a skilled and experienced WFM professional you will add value to Kraken by understanding, forecasting, staffing, scheduling, and monitoring the client engagement service channels, all of whom work in a remote environment. Kraken is on an exciting trajectory  and  you will  play a crucial role in the optimization of  workflow.    
Your responsibilities will include:  
Manage Client Engagement's workforce management strategy, overseeing forecasting, staffing, recourse planning, scheduling and real-time operations across all CE workgroups

 

Build and manage a WFM team, directing managing 5-10 WFM experts

Investigate, propose, and drive the adoption and use of industry leading WFM technologies to better understand staffing needs, improve worker scheduling, and otherwise optimize CE's WFM strategy

Partner with Data teams to monitor WFM process performance, and identify opportunities to increase resource utilization  

 

Operate in highly ambiguous

 and volatile

 environments susceptible to the development of difficult-to-predict, high impact and quickly evolving issues

 

Regularly present your team's work, recommendations, roadmaps and results to stakeholders and the company, using data to support recommendations and communicate results

 

Represent Kraken in relationships with WFM vendors and BPO companies in calls,  

emails,

 and on-site events to drive WFM initiatives

 
Your Qualifications    
You have a passion for strategic thinking, analytics, and implementation of efficient practices. You are inclined to approach work creatively, problem solve critically, and regularly "think outside of the box". Fair evaluation of all possible options is crucial. A desire to create a unique, and exceptional WFM team  and WFM practices should be second to none.  Having built or developed a WFM environment previously, you're not  afraid to roll-up-your sleeves and be a  hands-on team player.    
Your qualifications include:  
10+ years of workforce management experience

, 5+ years of related experience using analytical skills and a structured problem-solving app

roach, 5+ years as a project manager, senior forecaster, or manager of analytics

 

 

In-depth and  

hands-on

 experience with WFM tools, ideally multiple different tools

. Experience implementing and executing a WFM tool

 would be a bonus

 

Highly adaptable and flexible

 

to

 meet the evolving needs of a high- growth, dynamic and fast paced organization

 

Top notch communication skills with an ability to provide clear messaging to a variety of audiences

 

Experience in both a start-up and a large global company, ideally in a volatile industry

 

Experience working remotely  

 

An appreciation for privacy, security, "crypto values", and sound money
This is an opportunity  to  use  your experience  to  create an  innovative  and industry leading  WFM system.   Leveraging best practices  and creative ideas  this is your opportunity to make a difference  to the service level Kraken  is able to  provide.  You  will be part of a dynamic and collaborative team  and will be given the  necessary resources to  be successful. By joining this mission driven organization, you'll be part of a diverse group of thinkers and doers that are dedicated to making cryptocurrency available and accessible to the world and enabling people from all walks of life to invest in their independence.  
To express interest in this opportunity please apply online by clicking "Apply Now" below.  
For more information contact Katherine Risley, Partner, at 902-424-1120 and  krisley@kbrs.ca  or Nicole Orr, Recruitment Specialist at 902-318-1521 and  norr@kbrs.ca, or please apply online by clicking the "Apply Now" button below. If you require accommodation to participate in the recruitment process, please let Katherine or Nicole know.  
Meridia Recruitment Solutions connects leading organizations with top talent by building strong relationships and creating ideal matches with candidates because we are only successful when you are. We appreciate your interest in this opportunity.    
To learn more about Meridia Recruitment Solutions, our job opportunities, and career advice we invite you to explore our site and subscribe for career alerts.