Image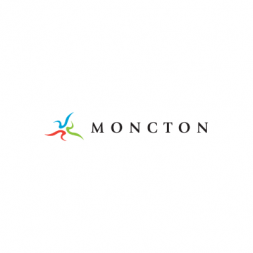 General Manager, Operations Services
Apply Now
Job Title: General Manager, Operations Services
Location: Moncton, New Brunswick
KR-14565
The City of Moncton prides itself on being a welcoming community and one of the best places in Canada to work and play. A diverse business environment, with growing multicultural roots, Moncton is committed to bilingualism and providing the best quality of life for its residents. The City of Moncton is now in search of a General Manager, Operations Services, to continue to support the community and all it has to offer.
As the General Manager, Operations Services, reporting to the City Manager, you will oversee the Public Works, Facilities, Water and Wastewater, and Parks departments for the City of Moncton. This service area was created in August 2020 and includes more than 200 employees that provide visible services across the City. As a key member of the City's leadership team, you will coordinate annual budgets, oversee operational efficiencies and resources, and look to provide advice and recommendations on service delivery. In striving to deliver excellent client service, you will work to align operations functions with the city's strategic plan. Leading the operation, maintenance and administration of public infrastructure, you will foster a safe work environment and look to provide the best services for residents and visitors of the City of Moncton.
As the successful candidate, you are a leader who is passionate about providing exceptional service to the public. You understand the importance of municipal work and are able to offer your guidance on opportunities and efficiencies to a wide variety of audiences. With at least 10 years of experience in operations management and administration, you have held senior roles leading and managing the performance of employees in a variety of settings and have developed the skills necessary to excel in a municipal environment. Having worked with a large and diverse workforce, you understand the importance of clear and consistent communication as you unify your team towards a common goal. As a leader who finds joy in bringing people together, you will have the ability to communicate effectively with a variety of stakeholders. Bilingualism would be an asset.
In this role you will have the ability to make a direct impact on those who live in and visit the City of Moncton. It is an exciting time to be in Moncton, with its growing economy (one of the fastest growing regions in the country) and central location, you are never far from great entertainment, recreation, and immersive cultural experiences. This is an excellent opportunity to enhance the quality of life for all citizens and participate in continuing to make the City of Moncton a city that inspires.
To express interest in this opportunity please apply online by clicking "Apply Now" below.
For more information contact Katherine Risley, Partner, at 902-424-1120 and krisley@kbrs.ca or Jessica Severeyns, Recruitment Specialist at 902-421-1310 and jsevereyns@kbrs.ca, or please apply online by clicking the "Apply Now" button below. If you require accommodation to participate in the recruitment process, please let Katherine or Jessica know.
Meridia Recruitment Solutions connects leading organizations with top talent by building strong relationships and creating ideal matches with candidates because we are only successful when you are. We appreciate your interest in this opportunity.
To learn more about Meridia Recruitment Solutions, our job opportunities, and career advice we invite you to explore our site and subscribe for career alerts.