Image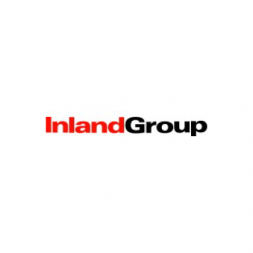 Job Title: Mechanical Engineer
Location: Truro, Nova Scotia
KR-14526
The members of the Inland Group of Companies (IDS, Inland Technologies and Quantem Aviation Services) are highly experienced in aircraft de-icing, environmental management, ground handling and pretty much any other aviation support service you can think of. They operate at over 50 airports in four countries. Inland delivers services at small and large airports across North America and internationally using a range of technologies and customized equipment systems that are purpose-built to meet their clients' needs.
Their business is built on a foundation of excellence in customer service, innovation and continuous improvement and safety is at the forefront of everything they do. They provide a workplace where respect, integrity and a high degree of ethical behaviour is a minimum expectation. As Inland Technologies continues to develop customized solutions to their clients' environmental compliance requirements, they are looking to add a Mechanical Engineer to their team in Truro, Nova Scotia.
Role Description
As a Mechanical Engineer you will be responsible for developing all aspects of technical design and documentation for mechanical sub-systems. As part of the engineering team, you will work with clients to understand the challenges at hand, develop solutions and create detailed designs, partner with manufacturing during fabrication, installation at site, commissioning the system and training its future operators.
Your responsibilities will include:
Developing mechanical sub-systems in support of Inland's processes and equipment, including distillation plants, glycol concentrators, various pre- and post-treatment sub-systems, glycol distribution equipment and other systems;
Developing skids of equipment including components such as fixed displacement or centrifugal pumps, stainless & carbon piping, instrumentation such as flow meters, thermocouples & pressure transducers, tanks, shell and tube or plate heat exchangers, etc. as appropriate;
Create and modify process and instrumentation drawings (P&ID's);
Participating in hands-on design development of equipment to support Inland's current and future growth needs;
Working closely with the Engineering services team to progress designs from concept to detailed design, to manufacture and implementation;
Managing supporting documentation for Inland processes and equipment, including but not limited to Bills of Materials, design calculations, drawings, theory of operation documents, SOPs and troubleshooting guides;
Providing Technical support for operational sites as needed;
Working collaboratively with all team members and external stakeholders involved in the completion of assigned duties while fostering a team environment and creating group culture;
Drive and maintain a high level of efficiency and productivity;
Assisting with other tasks or projects that may, from time to time, be assigned by management.
Your qualifications include:
Bachelor of Engineering Degree and 7+ years of relevant Engineering experience. The ideal candidate will bring a balance of analytical and practical field experience;
5+ years of specific technical experience relating to the design of mechanical industrial equipment with PLC based electronic control systems;
Experience with Industrial Control Systems (PLC), including familiarity of the programming logic and languages considered an asset;
Excellence in troubleshooting and thrives on technical problem solving;
Perform moderately complex design calculations and analysis;
Proven ability to plan and execute on deliverables;
Willingness to engage in hands-on development, testing, and root cause investigations;
Excellent verbal and written communication skills with ability to listen to others and value opinions, interpret information, promote and execute ideas, prepare reports and presentations, lead groups and provide foundation of open communication;
Willing to learn new skills and adapt to change in order to support the growth of the company and meet needs of customers;
Ability to travel 15%-20% of the time including overnight travel, occasionally 30% travel requirement during peak project activity.
Inland Technologies provides engineering staff the opportunity to work on a wide variety of projects where you are solving problems and seeing the solutions put into place, all while having a positive impact on the environment. As a Mechanical Engineer at Inland Technologies, you will be getting a hands-on experience in the design and manufacturing of equipment and processes from project initiation to commissioning and you will be part of a team that supports learning and gives you opportunity to succeed and develop as an engineer.
To express interest in this opportunity please apply online by clicking "Apply Now" below.
For more information contact Katherine Risley, Partner, at 902-424-1120 and krisley@kbrs.ca or Jessica Severeyns, Recruitment Specialist at 902-421-1310 and jsevereyns@kbrs.ca, or please apply online by clicking the "Apply Now" button below. If you require accommodation to participate in the recruitment process, please let Katherine or Jessica know.
Meridia Recruitment Solutions connects leading organizations with top talent by building strong relationships and creating ideal matches with candidates because we are only successful when you are. We appreciate your interest in this opportunity.
To learn more about Meridia Recruitment Solutions, our job opportunities, and career advice we invite you to explore our site and subscribe for career alerts.