Image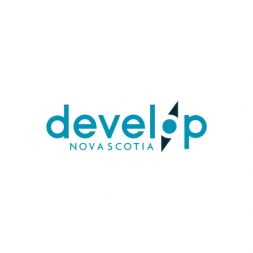 VP Planning & Development
Industry
Engineering
Architecture & Design
Apply Now
Job Title: VP Planning and Development
Location: Halifax, NS
Reference Number: 14472
Develop Nova Scotia engages their diverse community to build places that are inclusive and authentic and sustainable, building upon Nova Scotia's seacoast advantage. As the crown corporation responsible for leading sustainable development of high potential property and infrastructure across Nova Scotia, Develop Nova Scotia drives inclusive economic growth in the province. Their mission is to support the creation of sustainable places right across Nova Scotia that attract and inspire people and investment. Over the last few years this has included major projects such as the revitalization of Peggy's Cove for residents and tourism, the revitalization of the Big Boat Shed on Lunenburg's working waterfront, the recapitalization of the south marine terminal and small boat facility at the Centre for Ocean Ventures and Entrepreneurship (COVE), the Halifax waterfront Salt Yard commercial and public space, and the opening of Georges Island. Develop Nova Scotia is seeking a VP Planning and Development to help inspire a very capable team to execute on the mission of working together to build on the natural assets of Nova Scotia to contribute to an inclusive, sustainable, magnetic place where everyone can belong.
As the VP Planning and Development, a key member of the Executive team, your projects will include some of Nova Scotia's best loved places, places that matter a great deal to Nova Scotians and their economy. Leading two teams comprised of more than 10 professionals in construction project management and planning, you will plan and execute projects aligned to Develop Nova Scotia's strategic plan on scope, on budget and on schedule, while ensuring that new projects are built in a partnership with community and designed to serve multiple outcomes. Practically, you will be responsible to provide oversight and guidance on all phases of project execution, including public engagement, procurement, planning, design, construction, financial management, and commissioning with emphasis on mitigating any risks for critical milestone achievement. Building and maintaining strong relationships with stakeholders and community and fostering this culture of collaboration within team members and the greater community is critical to the success of the organization.
As the ideal candidate, you will bring 15+ years in land development, construction, planning or a combination of relevant experience with exposure to complex public/private developments. Your ability to thrive in a changing environment and deliver in a rapidly evolving organization makes you an ideal candidate to create meaningful and visible change. Along with strong technical skills from an engineering, architecture or planning background and strong financial acumen, you have excellent instincts, judgment and decision-making capabilities. With experience identifying all opportunities for further connection, you build relationships with a variety of stakeholders leveraging a communication style that engages a varied audience. You are comfortable with a day that changes by the minute, as you control your risks, maintain the strategy, and stay on plan.
By joining Develop Nova Scotia, you will be part of a nimble, creative, committed team that is making a difference in the lives of Nova Scotians by building great places. You will be given the opportunity to work on high profile, diverse projects that will help shape the province and impact the economy for generations to come. This is an organization that offers you the opportunity to make a difference; the chance to be involved with some of the most interesting projects taking place in the province. In exchange for the knowledge and experience you bring, you will be rewarded with a comprehensive compensation, benefits, and pension package.
The goal of Develop Nova Scotia is to be a diverse workforce that is representative, at all job levels, of the citizens they serve. Develop Nova Scotia is an equal opportunity employer and welcomes applications from Aboriginal persons, African Nova Scotians and other racially visible persons, persons with disabilities, and women in occupations or positions where they are under-represented. Members of these groups are encouraged to apply and may self-identify through their application materials if they wish.
To express interest in this opportunity please apply online by clicking the "apply now" button below.
If you have questions about the role contact Katherine Risley, Partner at 902-424-1120 or Cassandra George Senior Consultant at 647-888-5199. If you require accommodation to participate in the recruitment process, please let Katherine or Cassandra know.