Image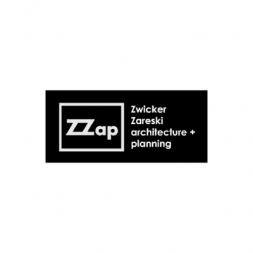 Project Lead
Halifax, NS
AM-14339
Meridia Recruitment Solutions has partnered with Zwicker Zareski Architecture + Planning (ZZap) to recruit a Project Lead to join their team in downtown Dartmouth, Nova Scotia.
Established in 2018, ZZap integrates into property owners' and developers' operations as a strategic design partner during early site conceptualization to optimize development potential and design quality for Urban and Suburban sites. With over 40 years of combined industry experience, ZZap's founders believe that the fusion of architecture and planning that listens to 'the place' and builds consensus through authentic and meaningful engagement results in distinct projects that are embraced by the communities they serve. Zzap is quickly building a reputation as a primary integrated firm in Atlantic Canada for planning, land development, real estate development and building design.
Role Description:
As a Project Lead, you will use strong project management skills to take ownership of complex projects from start to finish. You will lead project meetings to coordinate drawings and resources, determine priorities and provide deadlines throughout all phases of projects. As a team player, you will also collaborate and use your own production skills to prepare working and detail drawings, while also mentoring a talented and dedicated team of professionals ensuring production quality and construction methods are held to the highest standards.
By joining the ZZap team you will be part of a fun, transparent and entrepreneurial organization that focuses on results and not a clock. You will be given the autonomy and resources needed to be successful and create the best results for your clients. This is an opportunity to work on exciting and creative projects that will shape a city for years to come. In return for the skillset and expertise you bring you will be given a competitive compensation and benefits package.
Your responsibilities will include:
• Offer building science and construction methodologies expertise in areas of building envelope and assembly to create innovative solutions to complex design challenges.
• Work with clients to review project requirements, ensuring timely communication on deadlines and project milestones.
• Provide oversight to production team on internal document quality control as well as coordinate with other external sub-consultant teams.
• Prepare working drawings and detail drawings for all projects including drawings for tender, detailing, and construction documentation through to deliverables issued for development and building permit, using various drafting technologies.
• Collaborate with other team members providing feedback on project ideas.
Your Qualifications:
This opportunity might be the right fit if you are an energetic self-starter who enjoys an open office environment with a team focused and collaborative culture. You are passionate about the details and methodologies of how a building goes together, using your specialized construction knowledge to create building solutions that are functional, safe, accessible, sustainable and beautiful. You enjoy learning from others as well as sharing your knowledge with those that are striving to be the best technical professional they can be.
Qualifications include:
• 10+ years of experience as a technical expert, along with an educational background in architecture. Architecture license is NOT required.
• Demonstrated expertise in building envelope and assembly, working with a variety of mediums including wood, steel and reinforced concrete.
• Prior experience taking accountability and ownership of projects of varying size and building type including but not limited to mixed-use residential, commercial and institutional.
• Proficiency in Revit and AutoCAD is a must.
• Proven experience overseeing work of more junior staff ensuring accuracy and quality standards.
• Ability to work within in a dynamic and collaborative team environment.
To express interest in this opportunity please apply online by clicking "Apply Now" below.
For more information contact Austin McLennan, Senior Consultant, at 902-424-1103 and amclennan@kbrs.ca or Rick Neima, Recruitment Specialist at 902-421-4407 and rneima@kbrs.ca, or please apply online by clicking the "Apply Now" button below. If you require accommodation to participate in the recruitment process, please let Austin or Rick know.
Meridia Recruitment Solutions connects leading organizations with top talent by building strong relationships and creating ideal matches with candidates because we are only successful when you are. We appreciate your interest in this opportunity.
To learn more about Meridia Recruitment Solutions, our job opportunities, and career advice we invite you to explore our site and subscribe for career alerts.