Image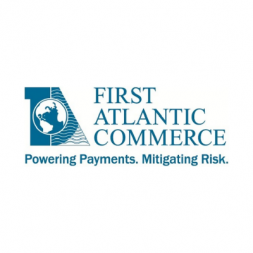 Reference # JG-14403
Meridia Recruitment Solutions has partnered with First Atlantic Commerce, a leading provider of secure and robust international internet payment solutions, to recruit for their Software Engineer.   This is a full-time remote opportunity.
Headquartered in Bermuda, a leading financial, insurance and reinsurance center, and founded in 1998, FAC provides multi-currency, payment processing and risk management solutions for internet merchants and acquiring banks around the world.  
Role Description:
The Software Engineer will collaborate with business and systems analysts and developers in developing and initiating new software programs and applications.   The successful candidate will bring a keen awareness of software development and design alternatives forward while adhering to company policies and standards.  

Your responsibilities will include:
Researching, documenting, and implementing program requirements and specifications

Consistently writing, translating, and coding software programs and applications according to specifications

Running and monitoring performance tests on new and existing software for the purposes of correcting errors, isolating areas for improvement, and general debugging

Administering diagnostic analysis of test results and delivering solutions to critical areas

Sharing knowledge of application development best practices

Gathering statistics, preparing and writing reports on the status of the programming process for discussion with management and/or team members

Determining, developing, and maintaining system manuals and guidelines

Installing software products for end users as required

Liaising with software vendors for prompt rectification of any problems or emergencies

Liaising with network administrators, systems analysts, developers, and other software developers to resolve any defects in products or company systems

Recommending, scheduling, and performing software improvements and upgrades for optimal performance of company workstations

Conducting quality assurance and change control for all application upgrades and development in accordance with FAC policies and standards

Assisting with Disaster Recovery Planning and implementation to include hardware and software

Providing out of hours support on a rotating 24x7 basis, as required
Your Qualifications:
University degree in Computer Science or related discipline

Minimum 10 years of experience developing enterprise level, robust web and server systems (n-tier) using C# or Visual Basic primarily with the .NET/.NET core framework

Experience writing clean and maintainable code using design patterns and dependency injection

Experienced with REST, MVC, aspect-oriented programming, gRPC, JSON, XML, Polly, Serilog & Seq, Telerik UI, IIS, Javascript, HTML, DI Containers (Microsoft, SimpleInjector), JQuery, Windows Server operating systems

5 years of demonstrable experience with medium to complex distributed systems and microservices

5 years of experience developing high volume transaction processing systems

Experience with credit card/debit card payment processing including ecommerce, card present, EMV and 3DS would be considered an asset

Experience developing mobile applications (Xamarin) would be considered an asset
To express interest in this opportunity, please click on the "Apply Now" button below.
For more information contact Jamie Grant, Partner at 902-420-1809 or Brooke Ireland, Consultant at 902-421-1214.   If you require accommodation to participate in the recruitment process, please let Brooke know.
Meridia Recruitment Solutions connects leading organizations with top talent by building strong relationships and creating ideal matches with candidates because we are only successful when you are. We appreciate your interest in this opportunity.
To learn more about Meridia Recruitment Solutions, our job opportunities, and career advice we invite you to explore our site and subscribe for career alerts.