Image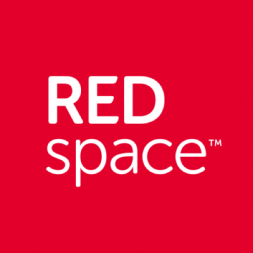 Reference # JG-14349
 
Meridia Recruitment Solutions has partnered with Redspace, a custom software company building the future of television, entertainment and learning , to recruit for a Senior Software Developer to join their growing team in Halifax, NS.   This role can be in Halifax or 100% remote.    
As a  Senior Software Developer  at REDspace, you have the ability to work in a technical leadership capacity and will help coach and mentor other developers, offering technical support and guidance throughout the project lifecycle. You will help drive technical decisions based on your experience as a developer and will work in collaboration with team members, and Project Managers to keep projects on schedule and on budget.
As a representative of REDspace, you are responsible to help maintain high standards by encouraging best practices, process improvement, and monitoring technical debt management. You keep up with emerging trends in the industry and know when and where to utilize your knowledge to benefit the project and REDspace overall. You use your strong communication skills to ensure client and partner satisfaction and enjoy learning and continually evolving your skill set.
Qualifications:
5+ years of web-based application development experience.

Proficient at  contributing code in existing code bases and from scratch.

Strong understanding of the following:

Web architecture & web standards

JavaScript MVC Frameworks (Angular 7, React 16, Vue)

HTML5

CSS3, SCSS

Ecmascript 2015 & Ecmascript 5

Experience with NodeJS

Agile Methodologies such as Scrum, Sprints & Kanban

Source Code Management (Git, GitHub, Bitbucket)

Node Ecosystem Build Tools (Webpack, Gulp, NPM)

Integrating with REST API's

Familiarity with SQL and NOSQL style databases.

Experience working with AWS

Work well in a fast-paced, high-pressure environment that requires meeting tight deadlines.

Ability to work both individually and collaboratively with a team of developers, designers, project managers, and clients.

Great attitude and sense of humour (even if it's just making yourself laugh). You'll be hard-pressed to find egos around here.

Passion for learning new technologies and a desire to stay up to date with industry trends and best practices.

Taking pride and ownership of everything you're assigned, seeing all tasks through to completion.
Our client offers a competitive salary, great benefits plan and more.   Come and work for one of Canada's top employers.
To express interest in this opportunity, please click on the "Apply Now" button below.
For more information contact Jamie Grant, Partner at 902-420-1809 or Brooke Ireland, Consultant at 902-421-1214.   If you require accommodation to participate in the recruitment process, please let Brooke know.
Meridia Recruitment Solutions connects leading organizations with top talent by building strong relationships and creating ideal matches with candidates because we are only successful when you are. We appreciate your interest in this opportunity.
To learn more about Meridia Recruitment Solutions, our job opportunities, and career advice we invite you to explore our site and subscribe for career alerts.