Image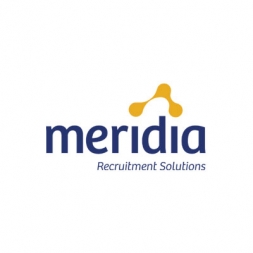 Knowledge Management Lawyer
Industry
Professional Services
Legal
Apply Now
KM Lawyer, M&A Practice
US - New York
Reference # AC- 14330

Meridia has partnered with a leading global law firm with offices in New York, Beijing, Hong Kong, Houston, London, Los Angeles, Palo Alto, Sao Paulo, Tokyo, and Washington, D.C., looking for a Knowledge Management Lawyer for their M&A practice. On a worldwide basis, the Firm provides coordinated legal advice on the largest and most complex corporate transactions and litigation matters in industries that include financial services, insurance, power and natural resources, consumer products, services, technology, telecommunications, and media, pharmaceuticals, and healthcare industries.
Role Description
Coordinate with the Knowledge Department and Practice Group attorneys to develop and implement solutions and best practices to increase efficiency in the Practice Group

Create, develop, and maintain forms, precedents, checklists, data points, and other substantive content for the Practice Group, ensuring such content is continuously up-to-date and accurately recorded

Identify, collect, and organize work product for the Practice Group in the relevant Knowledge database, ensuring content is readily accessible on the Firm's intranet and other content sharing platforms

Work with associates to establish processes to capture matter descriptions and categorizations in the Matter profiling system and ensure full matter profiles are updated to reflect the work conducted

Assist with setting up a process for producing closing binders and collecting valuable precedent information; periodically review transaction information, highlight trends, and make recommendations for template form changes, refined due diligence focal points, and negotiating positions

Monitor and inform the Practice Group of significant legal and market developments; support the writing and publication of external client alerts on such developments

Assist in identifying issues and developments of relevance to key clients

Author and publish research on legal developments or new areas of law relevant to the Group

Assist and coordinate with business development on the preparation of pitch-books and relevant materials for business development

Coordinate requests between partners and business development in compiling research on existing or prospective clients

Develop protocols for a client required compliance or preferences and ensure that client-specific information is disseminated to associates

Integrate compliance protocols, including updates and changes into transaction templates, due diligence forms, and transaction guides

Work with the Firm's training personnel and Professional Development to identify practice-related training needs of the Group; develop and deliver Group training, materials, workshop sessions, seminars, and various CLE programs targeted towards associates

Mentor associates by providing them with best practices and assisting them in locating practice-related knowledge resources and documents.

Be a source of legal, market, and practical expertise for all members of the Group, including providing direct support for client matters

Coordinate with Practice Innovation team and legal project management to identify opportunities to enhance the delivery of legal services within the Practice Group, and assist in the evaluation and piloting of standard technology,

including document, expert systems, artificial intelligence applications, and client-facing applications

Collaborate with other KMLs in the Firm and attend Knowledge Department meetings to facilitate the sharing of best practices and knowledge

Work closely with the Director of KM to provide input to the KM Group's budget, including projected costs for Central KM projects and periodic assessment of actual expenditures versus budgeted amounts.

Coordinate with other support groups and departments of the Firm, i.e., Business Development and others, to improve content, procedures, and communications to streamline processes and satisfy various departmental needs

Provide other knowledge support to the Group as may be assigned by the Practice Group Head, Chief Knowledge & Innovation Officer, or KM Director
Your Requirements
Minimum of seven years of experience in the relevant practice

Experience with both private equity and public M&A strongly preferred

Extensive knowledge of relevant legal practices and documents

Outstanding communication skills, both written and verbal

Self-starter and highly motivated

Vital customer service and prompt response time to incoming requests

Attention to detail and excellent organizational skills

Ability to solve problems, both for technical issues and in situations involving collaboration with attorneys and non-legal staff/departments

Demonstrated good business judgment and analytical skills

J.D. or equivalent

To express interest in this opportunity, please click on the "Apply Now" button below.

For more information, please contact Adam Creaghan, a Senior Consultant at acreaghan@kbrs.ca or
647-336-1416 or Fay Hage, Recruiting Specialist at fhage@kbrs.ca or 647-480-1709. If you require accommodation to participate in the recruitment process, please let Fay Hage know.
Meridia Recruitment Solutions connects leading organizations with top talent by building strong relationships and creating ideal matches with candidates because we are only successful when you are. We appreciate your interest in this opportunity.
To learn more about Meridia Recruitment Solutions, our job opportunities, and career advice, we invite you to explore our site and subscribe for career alerts.