Image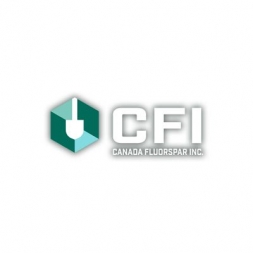 General Manager
Industry
Manufacturing, Supply Chain & Operations
Industrial, Mining, Oil & Gas
Location
Newfoundland and Labrador
Apply Now
General Manager
Canada Fluorspar Inc.
St. Lawrence, NL
Reference # NH-14275
Canada Fluorspar Inc ("CFI") is the only active producer in Canada and the United States of acidspar grade fluorspar, an industrial mineral critical in the fluorochemicals, fluoropolymers and aluminum value chains. CFI is privately owned by Golden Gate Capital ("GGC"), a San Francisco-based private equity firm with over $17 billion in committed capital.
From its location in St. Lawrence, Newfoundland and Labrador, where its mine site is nestled amidst the beautiful Burin Peninsula, CFI produces acidspar grade fluorspar from its new world-class mill and ships product year-round to global customers in the U.S., Canada, Europe and Asia. In 2020, CFI completed the construction of a new marine terminal ("Blue Beach") and will commence with shipments of both fluorspar and aggregates from Blue Beach in 2021.
The Opportunity:
On behalf of CFI we are seeking a General Manager.
The General Manager will lead the CFI team and direct all site operations and activities with the objective of meeting production and cost targets in a safe and efficient manner.
While no two days in this fast-paced and pivotal role will ever be alike, the General Manager responsibilities will be to make critical operations decisions affecting the site and will include, among other things, developing, investigating, implementing and improving systems to allow continuous improvements in predictable and sustainable fluorspar production while maximizing margins and managing assets effectively in a safe manner.
The General Manager will lead and provide support to all production units so that optimization targets are achieved consistent with the CFI business plan. S/he will develop operating plans, capital plans and budgets and establish measures to achieve them while promoting a safety culture that can adapt to change and drive continuous improvement.
Who we are seeking:
A natural at building strong relationships in the workplace and community, you strive to create a positive culture within your organization. Strong interpersonal and communication skills and excellent collaboration allows you to influence and motivate others. You have the ability to mentor and work with individuals at different levels across the organization. You are a true leader who is eager to grasp the immediate opportunity to join a growing team and contribute to its long-term success within a unique and dynamic project.
Our ideal candidate brings extensive knowledge and expertise of flotation mill operations including dense medium and non-metallic mineral processing techniques. A bachelor's degree in Metallurgical Engineering, or a degree in a relevant field, with a minimum of ten years related experience, including five years in a leadership position is required. Knowledge and experience developing policies and procedures related to proactive safety measures is critical in this role. Professional Engineers must be registered, or eligible for registration, with the Professional Engineers & Geoscientists of Newfoundland and Labrador.
The is an excellent career opportunity for a candidate seeking to make a positive impact on a successful and growing operation, one that is unique in Canada. If you are ready to take your leadership skills to CFI please reach out to Natalie Hand, Partner with Meridia Recruitment, to discuss at 709-722-6925, or click the "Apply Now" button below. If you require accommodation to participate in the recruitment process, please let us know.
Meridia Recruitment connects leading organizations with top talent by building strong relationships and creating ideal matches with candidates because we are only successful when you are. We appreciate your interest in this opportunity.
To learn more about Meridia Recruitment, our job opportunities, and career advice, we invite you to explore our website: www.meridiarecruitment.ca. For information on opportunities with our parent company, Knightsbridge Robertson Surrette, visit www.kbrs.ca.