Image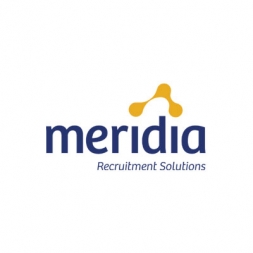 Sales Finance & Planning Manager
North York, Ontario
Reference # AC-14237
About the Role:
Our Client, an international Consumer Packaged Goods company, is seeking a new Sales Finance & Planning Manager to join their team in Canada. The Sales Finance & Planning Manager is responsible for supporting the sales organization by providing financial leadership in the area of Trade Budget management, pricing, customer profitability and strategic planning in order to achieve key financial performance in Volume, Gross sales, Net Sales and Selling Contribution (after selling overhead) and ensuring all pertinent information is appropriately reflected in the Commercial Unit's financials and budgeting process
Main Responsibilities:
Strategic Trade development and Customer Plan Management
Responsible for identifying any fluctuations between the plan/forecast and actual sales trade spending. Communicate any concerns and develop solutions for driving sales or for modifying/adjusting activities to variations from the plan.

Provide insight and analysis into drivers of change for key metrics: Vol, GS, NS, SC and profitability versus prior year and plan by customer and product.

Provide leadership in the areas of financial analysis and planning, process execution for mid-year reviews, trade scrubs, etc.

Oversee the Customer trade planning process ensuring targets are aligned with strategic business direction, and highlighting any spend risks or opportunities

Build strong relationships with the Sales leadership team and provide support for key business deliverables providing clear guidance to sales team- all focused on delivering profitable growth

Perform ongoing review of sales plans as they are being built to ensure that the process and guidelines are being adhered to

Insights and Analytics:
Contribute relevant financial insights into current and proposed customer strategic performance to sales department.

Provide financial updates and guidance to BDMs throughout the year to assist them in achieving key financial performance objectives.

Prepare and analyze financial data for customer teams and Sales Finance in accordance with monthly deadlines (from Customer P&L, envision, etc.)
Trade Optimization:
Oversee trade Spend programs and provide guidance to the sales organization on best practices opportunities to optimize.

Responsible for monitoring estimates vs plan, ensuring appropriate handling of all retail trade spend and provide assistance with resolution of outstanding issues & deductions.

Responsible for the incremental spend request process (CFO – Customer Fund Opportunity) and managing reserve spending.  
Internal Control Management, process and systems:
Monitor compliance with internal controls and processes and group commercial policy.

Identify system & process gaps and develop recommendations to close these gaps and improve quality of information, efficiency, etc.

Leveraged as expert in scoping out & developing new trade systems & tools to enhance decision making abilities.

Continuously improve the efficiency of the process and use of technology to focus on value-added activities.

Work with SBD to ensure that all deliverables are provided in a timely manner and that our client is compliant with the Commercial Policy

Work with Deduction Management team to support deductions being processed in an efficient timely manner.

Work with the Canada Commercial Controller to properly report trade, identify opportunities and work towards financial goals.

Support the Canada Commercial Controller's team in the development of cost cards and customer P&Ls and presentation decks involving trade for the country/region/area.

Who They Are Looking For
5-7 years of experience within Finance preferably supporting a Sales/ Customer team

Relevant experience in financial planning, deductions management and/ or sales finance analytics preferably in the Consumer Packaged Goods industry

Financial designation (CGA, CMA, CA) or MBA preferred
Strong Analytical Skills and business knowledge to identify issues and provide potential solutions

Advanced proficiency in SAP or other major ERP (finance modules), Microsoft Excel & PowerPoint; BPC/ TPM, FSCM Claims Management, HFM and Essbase

Strong communication, negotiation and influence skills to work with various customers
Our client is committed to providing equal opportunities in employment and to providing a workplace which is free from discrimination and harassment. This means that all job applicants, employees and partners will receive equal treatment regardless of race, colour, ethnic or national origins, sex, marital status, disability, age, sexual orientation, religion, or belief.
For more information contact Adam Creaghan, Senior Consultant at acreaghan@kbrs.ca and/or 647-336-1416

Meridia Recruitment Solutions connects leading organizations with top talent by building strong relationships and creating ideal matches with candidates because we are only successful when you are. We appreciate your interest in this opportunity.
To learn more about Meridia Recruitment Solutions, our job opportunities, and career advice we invite you to explore our site and subscribe for career alerts.