Image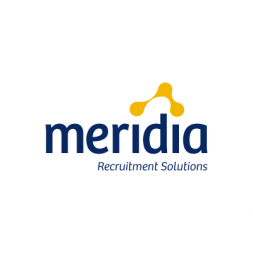 Senior Law Clerk
Industry
Administration
Professional Services
Legal
Apply Now
Senior Law Clerk
Ottawa
Reference # AC-14138

Meridia Recruitment Solutions has partnered with a dynamic law firm in Ottawa to recruit a Senior Law Clerk. Our client serves a wide variety of clients from individuals to international corporations. They pride themselves on having a team who is collaborative, collegial, creative and who just simply love law. They are growing and are looking to expand their team. Come join a team with a long-standing working relationship with business people in virtually every sector of the Ottawa community!
Role Description:
Our client is currently looking for a Senior Law Clerk for their Wills and Estates law practice who knows: drafting of documents such as Wills, Powers of Attorney, Applications for a Certificate of Appointment of Estate Trustee, and related documentation; working knowledge of Estate-A-Base

Your Responsibilities will include:
• Handle all administrative duties such as email and calendars, coordinating meetings, scheduling, processing incoming and outgoing correspondence and process accounts, corresponding with clients and external professionals, drafting documents.
• Initiate the organization of, and management of client files or parts of files – this will including utilizing a document management system.
Your Qualifications:
• Minimum 7 years of work experience as a Law Clerk or Paralegal, in this direct field of law
• Completion of a Law Clerk program or diploma, or Paralegal Program
• Very strong technical skills using: Various applicable industry tools, Microsoft Office (Outlook, Word, PowerPoint, Excel), Document Management software, PC Law and/or GhostPractice and/or Soluno, Estate-A-Base, docketing, billings
• Ability to work closely, and in collaboration with lawyers, other clerks, and staff Able to work and reason independently on client files
• Able to take precedents and prepare draft documents based on client instructions Strong interpersonal skills to interact directly and diplomatically with counsel and
• Other legal professionals outside of the firm, as well as with our clients
• Superior organization and attention to detail to effectively manage accurate files
Our client is committed to providing equal opportunities in employment and to providing a workplace which is free from discrimination and harassment. This means that all job applicants, employees and partners will receive equal treatment regardless of race, colour, ethnic or national origins, sex, martial status, disability, age, sexual orientation, religion, or belief.
For more information contact Adam Creaghan, Senior Consultant at acreaghan@kbrs.ca and 647-336-1416
Meridia Recruitment Solutions connects leading organizations with top talent by building strong relationships and creating ideal matches with candidates because we are only successful when you are. We appreciate your interest in this opportunity.
To learn more about Meridia Recruitment Solutions, our job opportunities, and career advice we invite you to explore our site and subscribe for career alerts.