Image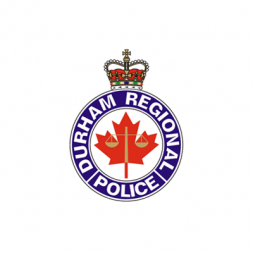 Manager, Records
Ontario
Reference # AC-14104

Meridia Recruitment Solutions has partnered with our client, Durham Regional Police Service, to recruit a Manager, Records.
Role Description:
Reporting to the Director, Business Services, the Manager, Records is responsible for providing comprehensive records management services to meet the operational needs and legislated requirements of the DRPS.
Your responsibilities will include:
• Managing through three supervisors the daily operations, staff and resources of the unit;
• Managing a budget from services rendered to the public.
• Ensuring the accuracy of information and timely updating of information on the police records management system database (Versadex) and the Canadian Police Information Centre (CPIC);
• Maintaining proper supervision and staffing levels;
• Providing monthly statistical reports on criminal activity, provincial offences, motor vehicle accidents, and other legislative requirements and Board policies.
• Ensuring timely response to public requests for police record checks.
• Ensuring compliance with legislation including the Police Services Act, the Municipal Freedom of Information and Protection of Privacy Act, the Police Records Check and Reform Act, the regulations of the Canadian Police Information Centre
• Ensuring that the administrative Records Retention By-law is updated regularly and complied with.
1) Leadership:
• Providing direction and leadership to supervisors and staff by establishing goals, objectives and priorities which serve the goals of the police service
• Ensuring that supervisors and staff are aware of and comply with the Collective Bargaining Agreement
• Ensuring the preparation and maintenance of staff schedules; ensuring optimum levels of service to front-line officers, monitoring operations, and re-assigning staff as necessary
• Conducting performance evaluations on a regular basis with written Performance Development Reviews (PDRs) and assisting in the development of members as required
• Ensuring the development and training all members of the Unit and other members of the Service as their position relates to Records issues
• Participating in the selection of new Records members and recommending termination of members where appropriate
• Leading outreach to internal and external customers of the police records system to ensure it is effective and accurate
2) Process Innovation:
• Developing and implementing directives, procedures and guidelines for the Unit and the police service as they affect the police records database
• Periodically reviewing policies, procedures and business processes in order to ensure the effective and efficient service delivery to internal and external customers
• Recommending changes and modifications to the police records database system to meet new or revised requirements and to improve effectiveness and efficiency
• Participating in the identification and acquisition of technology and equipment as it relates to records management
• Maintaining quality, validity, integrity, and security of records within the computerized records system
• Maintaining quality, validity, integrity, and security of DRPS records within the Canadian Police Information Centre (CPIC)
• Ensuring compliance with the Uniform Crime Reporting (UCR) requirement issued by Statistics Canada and that each incident is coded in accordance with the UCR standards
• Ensuring that the Records Retention Bylaw is adhered to and the records are destroyed or scanned appropriately for permanent safekeeping
• Attending or delegating staff to attend Civil, Provincial and Superior Court to give evidence as required by subpoena with respect to documents in the Unit
3) Financial Management:
• Developing annual operating budget submissions that reflect current and future needs of the Unit including the effective use of both part time and full time staff and shifts which meet demands for service
• Attending regular meetings to report on milestones, decisions required by the Executive Leadership Team, projects and staffing issues within the Unit.
4) Employee Relations:
• Fostering an environment that welcomes inclusive dialogue within the Service when dealing with employee issues and concerns
• Assisting the Chief to enhance and maintain a relationship of mutual respect with the DRPA and the SOA
• Proactively addressing issues as they arise and resolving them.
• Clear understanding and demonstrated competence in performance management, dealing with discipline issues and workplace harassment in accordance with policy
Your Qualifications:
• Post-secondary degree in a field related to Records Management and equivalent knowledge and experience
• 5 years' experience in managing a mid - large Records Unit within a private or public institution
• Experience in resolving interpersonal conflict through coaching and accountability
• Experience with employee performance development to help meet rapid organizational changes
• Implementing new business processes and systems
• Proven interpersonal skills including conflict resolution and the ability to foster teamwork in a complex environment
• Proven verbal, written and active listening communications skills
• Expertise in identifying and implementing computerized system changes that support improved records management
• Excellent leadership skills
• Budgeting skills
• Applied leadership and management skills in developing supervisors and business processes
• An understanding of database management.
• An understanding of the requirements of a records management unit within a police environment
• Knowledge of the following legislation or the demonstrated capacity to acquire that knowledge within one year of being awarded the position: Police Services Act, the Municipal Freedom of Information and Protection and Privacy Act, the Police Record Checks Reform Act, the regulations of the Canadian Police Information Centre
Our client is committed to providing equal opportunities in employment and to providing a workplace which is free from discrimination and harassment. This means that all job applicants, employees and partners will receive equal treatment regardless of race, colour, ethnic or national origins, sex, marital status, disability, age, sexual orientation, religion, or belief.

For more information contact Adam Creaghan, Senior Consultant at acreaghan@kbrs.ca and/or 647-336-1416

Meridia Recruitment Solutions connects leading organizations with top talent by building strong relationships and creating ideal matches with candidates because we are only successful when you are. We appreciate your interest in this opportunity.
To learn more about Meridia Recruitment Solutions, our job opportunities, and career advice we invite you to explore our site and subscribe for career alerts.