Image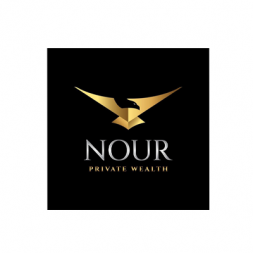 Investment Advisor
Remote- Oakville, ON
Reference # AC-14086
Meridia Recruitment Solutions has partnered with Nour Private Wealth, a leading financial services firm, to recruit an Investment Advisor. The firm provides a wide range of investment management, securities, and wealth management services. The   firm's employees serve clients including corporations, and individuals from the offices in seven provinces and internationally.
As a market leader, the talent and passion of our people is critical to Nour Private Wealth's success. Together, they share a common set of values rooted in integrity, excellence, and strong team ethic. Nour Private Wealth can provide a superior foundation for building a professional career - a place for people to learn, to achieve and grow. A philosophy that balances personal lifestyles, perspectives and needs is an important part of their culture.
Role Description:
Leverage your sales, planning, and relationship building skills to the highest level in our unique environment. You will be rewarded with an unlimited earning potential, competitive benefits package on demand, and a supportive leadership team dedicated to your professional growth and success. We are looking for results orientated, motivated, energetic individuals who believe they can thrive in an environment like this.
Your responsibilities will include:
• Provide Advice through effective Financial Planning: Provide advice and financial solutions to meet the needs of clients by utilizing financial planning skills, assessing customer needs and by promoting and selling a full range of financial products.
• Activities include client consultations conducting fact finding meetings, needs analysis, completing financial plans, recommending, and selling financial solutions and products to meet client's needs, advising clients on group and retail investments, insurance, and retirement planning.
• Proactively identify opportunities and conduct activities to help clients achieve their financial goals and generate sales
• Become the trusted Investment Advisor to Nour private Wealth's valued clients. Build and strengthen relationships with new and existing clients while meeting clients' short and long term financial needs, recommending a full range of solutions considering the clients' current situation, risk profile, time horizon, and other personal factors
• Proactively establish, develop, and maintain strong client relationships through regular contact and providing timely, value-added information, advice and recommendations that consider the latest developments in the markets, the economy, and the investment industry
• Proactively communicate with clients and respond to developing needs, resolve issues or problems and following up as appropriate
• Meet all sales and revenue targets while growing your book of business Manage your pipeline of leads and Achieve results
• Successfully manage a sales pipeline and demonstrate a high sales closing rate
• Actively follow up on a steady stream of leads provided to you by Nour Private Wealth and continuously execute on an annual business development plan
• Proactively identify additional opportunities to grow the business within your customer block
• Develop and share ongoing best practices, sales, marketing and business development ideas and strategies with peers Ongoing Training & Development Participate in an extensive onboarding program as you transition into the role
• Create and maintain a professional development plan
• Engagement in on-going coaching sessions & observations with your sales manager
• Participate in on-going training sessions to further develop skills
Your Qualifications:
• Post-secondary education
• Successful completion of the Canadian Securities Course (CSC) (valid & completed within the last 3 years)
• Successful completion of the Conduct and Practices Handbook Course (CPH) (valid & completed within the last 2 years)
• Minimum 3 to 5 years of successful experience as an IIROC registered Investment Advisor - Life License - (LLQP) an asset.
• Certified Financial Planning designation (or in process of attaining or willing to obtain)
• Experience working with Salesforce and Navi Plan would be an asset
• Computer skills, and a general knowledge level of the MS Office suite of products
• Valid driver's license and vehicle will be required for local travel
• Effective written and verbal communication skills
• Bilingual (French and English) is considered an asset.
Skills Required:
• Full understanding of regulatory / legal environment and issues impacting the sale of securities and life insurance
• Experience in preparing, developing, and presenting financial plans to clients
• Effective presentation skills and delivery to small and large groups
• Ability to work independently and possesses self -management skills to complete workload in a timely fashion and manage competing priorities
• Self-motivated and goal oriented to meet sales and sales targets while growing your book of business
• Coachable: open to innovative approaches and takes actions to continuously improve
• Demonstrated ability to develop effective and professional working relationships with clients and other Nour Private Wealth partners
• Proven problem resolution and conflict management skills to ensure an effective solution is reached for our customers
Nour Private Wealth provides financial advice, insurance, as well as wealth and asset management solutions for individuals, groups, and institutions.  
Our client is committed to supporting a culture of diversity and accessibility across the organization. It is their priority to remove barriers to provide equal access to employment
To express interest in this opportunity please apply online by clicking "Apply Now" below .
For more information about this exciting opportunity, please contact Adam Creaghan at acreaghan@kbrs.ca. If you require accommodation to participate in the recruitment process, please let Adam Creaghan know.
Meridia Recruitment Solutions connects leading organizations with top talent by building strong relationships and creating ideal matches with candidates because we are only successful when you are. We appreciate your interest in this opportunity.
To learn more about Meridia Recruitment Solutions, our job opportunities, and career advice we invite you to explore our site and subscribe for career alerts.