Image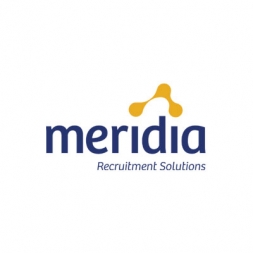 Technical Sales Leader
Industry
Engineering
Sales, Marketing & Communications
Construction
Location
New Brunswick
Newfoundland and Labrador
Nova Scotia
Prince Edward Island
Quebec
Apply Now
Technical Sales Leader
Flexible Location
Reference # NH-14023
Our client is a growing and thriving industrial business based in Newfoundland and Labrador. As their operation sees continued success they require a Technical Sales Leader. The successful candidate will have the ability to be based from a flexible location with required to travel to Newfoundland and Labrador, as well as other strategic locations throughout the country, on a regular basis.
The Technical Sales Leader will take a new and central role within the company, responsible for identifying new business opportunities and providing solution driven sales strategies that will foster confidence and trust in the capabilities of the organization. The key drivers of this role include developing and maintaining comprehensive knowledge of specific markets to identifying and developing a pipeline of potential customers aligned with strategic and operational priorities. The Sales Leader will represent the business within the national market and will seek out new opportunities on an ongoing basis. This position will contribute to the company's strategic growth plan and put it into action by engaging appropriate industry groups and leaders in the region, developing relevant prospects and new clients and consistently measuring market competitiveness and performance.
Entrepreneurial, sales-focused and an expert in building new relationships, our ideal candidate is motivated by the challenge of seeking out and securing new opportunities for the organization they represent. A technical background in construction, fabrication, manufacturing, or a related industry and experience that demonstrates a passion for sales and a true 'hunter' mentality is essential. We also require the successful candidate to be bilingual, or fluent in both French and English. You focus on the end result, strive to exceed client expectations and have an outgoing and energetic attitude that will help this organization maintain its growth plans.
This is a career sales opportunity that offers the chance to influence a thriving company from a location of your choice. If you are ready to join a high performance, entrepreneurial team and make a significant contribution to a company's growth, apply here or call Natalie Hand at 709-722-6925 for more information.