Image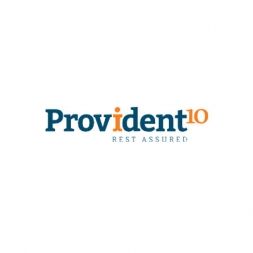 Director - Stakeholder Relations
Industry
Sales, Marketing & Communications
Location
Newfoundland and Labrador
Apply Now
Director of Stakeholder Relations
Provident10
St. John's, NL
Reference # JAG-13992
Our client, Provident¹⁰, delivers plan administration services and oversees management of the $10 billion Public Service Pension Plan (PSPP) investment portfolio. Proud to govern the largest pension plan in the province with 55,000 members, they have built a truly best-in-class organization through recruiting talented people who share their vision. As the organization continues to grow, they are currently seeking a Director of Stakeholder Relations to join their team in St. John's, NL.
Relationships, engagement, communications, strategy, partnerships – the key areas that the Director of Stakeholder Relations will develop, influence, and lead for Provident10. Trusted advisor to the CEO and a member of the senior leadership team, this role is essential in maintaining and enhancing positive relationships with all stakeholders. This role will be critical to aligning corporate objectives and understanding the needs and expectations of the Board and Committees to help guide the organization's direction, decision making, and brand awareness. The Director of Stakeholder Relations will develop and execute the corporation's communications strategy, establish and deliver strategic priorities and operational plans, maintain relationships with key internal and external stakeholders, and measure and report effectiveness of activities. The Director of Stakeholder Relations is supported by our Communications Officer in the efforts to deliver for the organization. In addition, this role will oversee the production of timely and professional reports, dashboards, and other materials for the Board and Committees.
A communicator, an influencer, a strategist, a collaborator, a partner, a networker, an organizer, a storyteller, a culture ambassador, and a leader passionate about governance – yes, we want it all! You thrive in a dynamic and new environment where you build strong relationships, engage diverse audiences, and work with a variety of stakeholders with tact and diplomacy. You have a natural ability to achieve goals through collaborative relationships and can build a culture of innovation and professionalism that inspires, engages and motivates those around you. Your proven experience in communications, building a brand, strategic planning, and stakeholder management, combined with a graduate degree in business, public relations, or a related field, positions you as an ideal candidate. However, it's your drive to positively impact the culture, brand, and overall effectiveness of the organization and its stakeholders that sets you apart from the rest.
Don't miss this opportunity to join a growing, professional and successful corporation in this key leadership role. To learn more about Provident¹⁰, please visit their website: www.provident10.com. To confidentially express interest, please apply online by clicking "Apply Now" on the button below. For more information, contact Julie Gorman at 709.722.6810. If you require accommodation to participate in the recruitment process, please let us know.
Meridia Recruitment connects leading organizations with top talent by building strong relationships and creating ideal matches with candidates because we are only successful when you are. We appreciate your interest in this opportunity.
To learn more about Meridia Recruitment, our job opportunities, and career advice, we invite you to explore our website: www.meridiarecruitment.ca. For information on opportunities with our parent company, Knightsbridge Robertson Surrette, visit www.kbrs.ca.