Image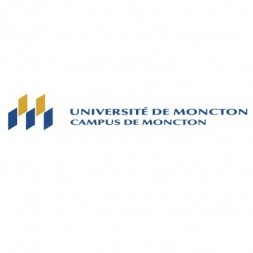 Administratrice ou Administrateur de bases de données
Moncton, NB
Reference # JG- 13913
L'Université de Moncton est un établissement d'enseignement postsecondaire formé de trois campus exclusivement de langue française. Elle est reconnue en Acadie et dans la Francophonie pour l'excellence de son enseignement et de sa recherche ainsi que pour sa contribution au développement de la société acadienne et universelle.Pour ce faire, elle fournit à la population acadienne et à la Francophonie en général des programmes de formation de la plus haute qualité; elle contribue, par ses activités de recherche, à l'avancement des connaissances dans divers domaines du savoir;  elle participe au développement et à l'épanouissement de la société  grâce aux services à la collectivité offerte par les membres de la communauté universitaire.
Maintenant, en leur nom, nous recrutons actuellement un administrateur de base de données pour rejoindre leur équipe.
Description du rôle :
Relevant de la direction générale des technologies (DGT), la personne occupant ce poste, en collaboration avec les analystes des systèmes de gestion et du personnel des services à la clientèle des trois campus, assure la disponibilité globale des systèmes de gestion et des outils de soutien au personnel administratif et académique de l'Université.
RESPONSABILITÉS  :  
Assurer la sécurité et l'intégrité des données en plus de fournir l'appui nécessaire au maintien et au bon fonctionnement des systèmes de gestion institutionnels Banner de la firme Ellucian, ainsi qu'à toutes composantes associées au système de base de données Oracle;

Effectuer toutes les tâches analytiques nécessaires pour le développement, la maintenance et l'amélioration des systèmes de gestion Banner, y compris les technologies basées sur Oracle;

Veiller aux exigences et interdépendances des versions supportées de logiciel utilisé, tel que Banner, Oracle, Argos, FormFusion, JAVA ainsi que les versions de système d'exploitation MS Windows et Linux;

Contribuer à la planification de projets de mise à niveau de logiciels, en plus d'effectuer les installations et configurations nécessaires des systèmes y compris les technologies basées sur Oracle;

Gérer les environnements de production, de développement et de vérification pour les différents stages de mise à niveau des composantes de Banner/Oracle ainsi qu'aux instances de base de données qui lui sont associés;

Faire la vérification régulière des procédures de sauvegarde et de restauration des données des systèmes de gestion Banner, des procédures de recouvrement de désastre, ainsi que l'analyse et réglage de la performance du système;

Fournit l'appui nécessaire aux outils de productivité Argos et FormFusion (Evisions) associés aux systèmes de gestion;

Fournir l'appui nécessaire à l'intégration du progiciel Banner avec le système de gestion documentaire ImageNow de Lexmark;

Agir comme contact primaire avec les fournisseurs, tels qu'Ellucian, Oracle, Evisions et autres, dans la résolution de problème technique;

Assister et former l'équipe de soutien technique pour toutes les questions relatives aux bases de données;

Voir à l'amélioration continue des politiques de sécurité selon les meilleures pratiques de l'industrie; et

Toutes autres tâches demandées dans le cadre de ses fonctions.
EXIGENCES  :
Détenir un diplôme de premier cycle en informatique appliquée ou un jumelage de formation et expérience jugée pertinente. Une équivalence en éducation, formation et expérience pourrait être considérée;

Détenir une expérience éprouvée à titre de gestionnaire de projets;

Faire preuve d'une grande expérience de travail dans l'installation, configuration et maintien des systèmes de base de données Oracle et des outils de soutien y compris sans s'y limiter à  :

Système de gestion de base de données relationnelle (rdbms)

Oracle;

Serveur d'application Oracle (Fusion Middleware) avec les composantes WebLogic, Forms/Reports et WTier;

Oracle Enterprise Manager et autres outils de surveillance pour l'environnement Oracle;

Détenir une grande expérience de travail dans l'installation, configuration et maintien de systèmes intégrés de gestion;

Avoir une grande connaissance des langages de programmation, messagerie et d'environnement de développement tel que  : C, C++, JAVA, SQL, PL/SQL,

Javascript, HTML, SOAP, JDBC

et Cobol,

;

Avoir la capacité de juger les priorités des divers projets et à faire les suivis nécessaires dans un environnement à haute pression;  

Pouvoir faire preuve notamment des qualités suivantes  : autonomie, leadership, diplomatie, sens de l'organisation, attention au détail, entregent, capacité d'analyse, de synthèse et de prise de décision;

Démontrer une approche autodidacte dans l'apprentissage de nouvelles technologies associées à la gestion de base de données Oracle et du progiciel Banner;

Maîtriser la langue française à l'oral et à l'écrit et posséder une bonne connaissance de la langue anglaise à l'oral et à l'écrit.
Pour exprimer votre intérêt pour cette opportunité, veuillez cliquer sur le bouton « Appliquer maintenant » ci-dessous.
Pour de plus amples renseignements, communiquez avec Jamie Grant, associé au 902-420-1809 ou Brooke Ireland, consultant au 902-421-1214.   Si vous avez besoin d'un logement pour participer au processus de recrutement, veuillez le faire savoir à Brooke.  
Database Administrator
Moncton, NB
Reference # JG-13913
The University of Moncton is a post-secondary institution with three campuses that are exclusively French-language speaking. The University of Moncton is known across the Acadian territory and the Francophonie internationale for their excellence in teaching and research as well as for their contribution to the development of a universal Acadian society by providing the Acadian population and the Francophonie internationale with the highest quality education; through various research initiatives and activities, they contribute to the promotion of interdisciplinary knowledge; and they are able to continue to build and foster the development of this universal society through their involvement with and commitment to serving their community.
On behalf of the Université de Moncton, we are currently recruiting for a Database Administrator to join their team.
Role Description:
Reporting to the Director of Technology and in collaboration with systems management analysts and client services staff from the three campuses, the Database Manager will ensure the overall availability of management systems and support tools to the University's administrative and academic staff.
Responsibilities:
Ensure data security and integrity of data and provide support for the maintenance and proper operation of Ellucian's Banner institutional management systems, as well as any components associated with Oracle's database system;

Perform all the analytical tasks necessary to develop, maintain and improve Banner management systems, including Oracle-based technologies;

Ensure the requirements and interdependencies of supported versions of the software used, such as Banner, Oracle, Argos, FormFusion, JAVA as well as Windows MS operating system and Linux versions are met;

Contribute to software upgrade project planning, as well as perform the necessary systems installations and configurations to software including Oracle-based technologies;

Manage production, development and verification processes/procedures for the various Banner/Oracle component upgrades and any associated databases;

Regularly audit the procedures for data storage and data restoration for Banner Management Systems, Disaster Recovery Procedures, and System Performance Analysis

Provides support for Argos and FormFusion (Evisions) productivity tools and associated database management systems;

Provide support for integrating the Banner software package with Lexmark's ImageNow document management system;

Act as primary contact with suppliers and vendors (Ellucian, Oracle, Evisions, etc.) with respect to technical support;

Assist and train the technical support team to respond to all database-related questions;

Ensure continuous improvement of safety and security policies in accordance with the best practices of the industry; And
Qualifications:
Hold an undergraduate degree in applied computer science or a combination of training and experience deemed relevant. Equivalent education, training and experience could be considered.

Have extensive experience working with the installation, configuration and maintenance of Oracle database systems and support tools, including:
Oracle Relational Database Management System (rdbms);

Oracle Application Server (Fusion Middleware) with WebLogic, Forms/Reports and WTier components;

Oracle Enterprise Manager and other Oracle environmental monitoring tools;
Have extensive experience working with the installation, configuration and maintenance of integrated management systems;

Have considerable knowledge of programming, messaging and development environment languages such as: C, C, JAVA, SQL, PL/SQL, Javascript, HTML, SOAP, JDBC and Cobol;;

Have the ability to judge the priorities of various projects and to do the necessary follow ups in a high-pressure environment;

Have proven experience as a project manager

Demonstrate an ability to take initiative to learn about new technologies related to database management systems like Oracle and Banner

Mastering the French language in oral and written and having a good knowledge of the English language in oral and written.

The ideal candidate will demonstrate a high level of the following personal attributes and qualities: ability to work independently; leadership skills; diplomacy; organization skills; attention to detail; interpersonal skills; analytical skills; decision-making skills.

To express interest in this opportunity, please click on the "Apply Now" button below.
For more information contact Jamie Grant, Partner at 902-420-1809 or Brooke Ireland, Consultant at 902-421-1214.   If you require accommodation to participate in the recruitment process, please let Brooke know.
Meridia Recruitment Solutions connects leading organizations with top talent by building strong relationships and creating ideal matches with candidates because we are only successful when you are. We appreciate your interest in this opportunity.
To learn more about Meridia Recruitment Solutions, our job opportunities, and career advice we invite you to explore our site and subscribe for career alerts.