Image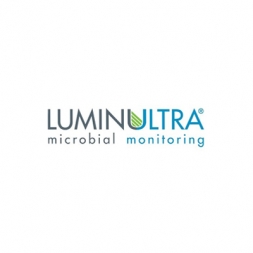 Product Manager
Industry
Sales, Marketing & Communications
LuminUltra
Location
New Brunswick
Remote In Canada
Apply Now
Product Manager
Remote
Reference #SM-13839
Since their initial launch in 2003, LuminUltra has been a leading manufacturer and thought-leader in the biotech industry, developing technology-based products and services to help people, companies, and organizations all over the world. Headquartered in Fredericton, New Brunswick, they are a global company with satellite operations in Baltimore, Paris, London and Melbourne.
Armed with dedicated ownership, a talented team, and a solid foundation, their best-in-class solutions are now being used in the fight against COVID-19. By expanding their capacity to produce 500,000 tests a week for labs across the country, they are leading the charge to protect Canadians and defeat this pandemic.
Now, on their behalf, we are currently recruiting for a Product Manager to join their team of passionate and talented individuals.
As a key member of LuminUltra's Commercial Team, reporting to the Director, Product Applications, the Product Manager will have the following responsibilities:
Responsibilities will include, but are not limited to:
• Manage the entire product line life cycle from new product launch and testing new features/products and ideas to sunsetting legacy products.
• Manage New Product Introduction through the commercialization process, with analysis of the business case, proposed product requirements and product development programs; preparing return-on-investment analyses; establishing time schedules with manufacturing, marketing, and sales. Gain a deep understanding of customer experience, identify, and fill product gaps and generate new ideas that grow market share, improve customer experience and drive growth.
• Act as the "messenger of the market" from the outside-in to the rest of the organization.
• Working with technology and strategy leaders, assesses market competition by comparing the company's product to competitors' products; engage sellers to compile competitive threats; develop strategies and tactics to reduce any threats.
• Obtain product market data by calling on customers and working with sales management; develop product value proposition and sales strategies.
• Assess product market data with field salespeople and evaluating sales call results.
• Provide information for management by preparing short-term and long-term product sales forecasts and special reports and analyses, answering questions and requests.
• Act as a product evangelist to build awareness and understanding; create buy-in for the product vision both internally and with key external partners
• Develop positioning strategies through the creation of user stories for current and future products based on the market's problems.
• Determines product pricing by utilizing market research data; reviewing production and sales costs; anticipating volume; developing value proposition.
• Know why we are winning and losing in the market, and drive changes to our product and processes to create improvement.
• Oversight of product profitability levers including cost of goods sold, end market pricing, and discounting structures.
• Oversee development and routine maintenance of all product setup, including but not limited to data sheets, instructions for use, training material, labels, and all localization requirements therein.
• Manage product compliance including safety data sheets, electronic certifications, in-market certifications and standards, and all localization and regulatory requirements therein.
• Oversee the maintenance of all product components including raw and intermediate materials and resulting build of materials.
• Ensure clear, concise, and timely communication of tasks, actions, and status.
As the ideal candidate, you possess the following qualifications and skills:
• B BSc or an MBA would be considered a strong asset.
• 1-3 years Industry experience.
• 1 – 3 years of Product Development or Commercial Operations experience.
• Strong leadership and conflict resolution skills.
• Well organized and detail oriented.
• Ability to prioritize multiple tasks.
• Strong interpersonal and communication (written and verbal English) skills, as well as the ability to motivate and influence.
• Proficiency in Microsoft Office programs (Outlook, Word, Excel, PowerPoint); knowledge of CRM tools an asset.
If you are ready to make a difference and be a part of the next chapter in LuminUltra's rapid growth trajectory, then connect with us today!
To express interest in this opportunity please apply online by clicking "Apply Now" below:

For more information about this exciting opportunity please contact Scott McGaw, Partner, at smcgaw@kbrs.ca or Brittany Beale, Consultant, at bbeale@kbrs.ca. If you require accommodation to participate in the recruitment process, please let Scott or Brittany know.
Meridia Recruitment Solutions connects leading organizations with top talent by building strong relationships and creating ideal matches with candidates because we are only successful when you are. We appreciate your interest in this opportunity.
To learn more about Meridia Recruitment Solutions, our job opportunities, and career advice we invite you to explore our site and subscribe for career alerts.