Image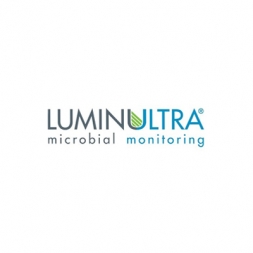 R&D Technician
Industry
Manufacturing, Supply Chain & Operations
LuminUltra
Apply Now
R&D Technician
Baltimore, Maryland
TP- 13827
Since their initial launch in 2003,  LuminUltra  has been  a leading manufacturer and thought-leader in the biotech industry, developing technology-based products and services to help  people,  companies,  and organizations all over the world.  Headquartered in Fredericton, New Brunswick,  they  are a global company with satellite operations in Baltimore, Paris,  London  and Melbourne.    
Armed with dedicated ownership, a talented team, and a solid foundation, their  best-in-class solutions  are  now  being used in  the fight against COVID-19. By  expanding their capacity to produce 500,000 tests a week  for  labs across the country, they are  leading the charge to  protect Canadians and defeat this pandemic.  
Now, on their behalf, we are currently recruiting for an R&D Technician to join their team of passionate and talented individuals.  
Contribute to the development of a best in class platform that provides an understanding of the roles of microorganisms in specific environments and provides customers with insights and actions so that they can solve problems and realize value.  
Responsibilities will include, but are not limited to:  
Provide technical support to internal staff and customers on interpretation of microbial test results.

Work with LuminUltra's software team to enhance the customer experience accessing and interpreting microbiome-related bioinformatics data in LuminUltra Cloud. This may include identifying user requirements, functional testing, and optimization.

Support testing services through chain of custody, processing, reporting and follow-up consultation as required.

Support research and development projects pertaining to development of new test protocols, reagents, equipment, and primer targets.

Contribute to general laboratory maintenance and best practices.

Participation in generating and maintaining product documentation and training materials.

Other duties as assigned.
As the ideal candidate, you possess the following qualifications and skills:  
Minimum requirement: Bachelor of Science in Biology, Biochemistry, Molecular Biology or related field.

Strong laboratory and analytical skills.

Problem-solving skills with the ability to perform root cause analysis.

Strong organizational & time management skills, with strong attention to detail.

Ability to work under pressure and meet deadlines.

Ability to work as part of a team and individually.
If you are ready to make a difference and  be a part of  the next chapter in  LuminUltra's  rapid growth trajectory, then  connect  with us today!  
To express interest in this opportunity  please apply online by clicking "Apply Now" below:  
For more information  about this exciting opportunity please  contact Laura Fair at lfair@meridiarecruitment.com or 857-284-8442. If you require accommodation to participate in the recruitment process, please let Laura know.  
Meridia  Recruitment Solutions connects leading organizations with top talent by building strong relationships and creating ideal matches with candidates because we are only successful when you are. We appreciate your interest in this opportunity.    
To learn more about  Meridia  Recruitment Solutions, our job opportunities, and career advice we invite you to explore our site and subscribe for career alerts.