Image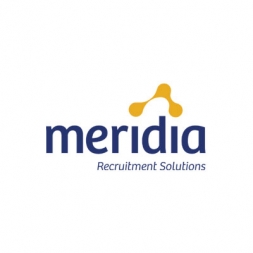 Human Resources Director
Southern New Brunswick
Reference # CH-13807
Meridia Recruitment Solutions is pleased to be working with a long-time client to find their next Human Resources Director, someone who has both strong strategic and tactical capability who can be relied on for counsel, leadership, excellence in execution, innovation and results. Situated in beautiful southern New Brunswick, our client is their industry's largest operation in the world. The HR Director oversees the daily HR routines of a unionized manufacturing facility with as many as 500 employees. As the key HR business partner for the senior leadership team, this role is integral to advancing the effectiveness of the organization and strengthening company culture, while also providing hands-on expertise in HR program implementation in an industrial environment.
The HR Director drives innovative people initiatives on site and serves as an advocate for employees across Canada, developing and implementing change initiatives designed to enhance employee engagement and talent development. This role has a unique blend of strategic and tactical objectives, allowing the right individual to make a significant and meaningful contribution to the business results and the employee experience.
Focusing on corporate values, the HR Director will participate collaboratively with the Senior HR Director in Toronto and the corporate HR group in the USA to ensure strategies, programs, policies, and regulations are fair and equitable to employees across the global organization, its affiliates, and business divisions.
As the Human Resources Director you will:
• Identify and manage implementation of best practices for attracting, developing and retaining a productive and engaged workforce including culture building initiatives to support employee engagement.
• Oversee the daily HR operations for hourly and salaried staff groups.
• Develop and execute a recruitment strategy with innovative strategies for attracting and developing talent in a rural area. Develop onboarding and ongoing professional development opportunities.
• Oversee the implementation of all health, safety and environmental programs and processes.
• Oversee compensation and benefits and make recommendations to the Senior HR Director.
• Work with the Senior HR Director in matters of labour relations, collective agreements and the grievance/arbitration process.
• Manage and develop a team of HR professionals and security staff.
The ideal candidate will possess the following:
• Degree in Human Resource Management and/or CHRP and/or equivalent experience.
• Minimum 10 years progressive HR experience, preferably in a manufacturing or processing environment.
• Demonstrated leadership skills in managing a team of HR professionals.
• Strong OHS experience in an industrial environment
• Excellent negotiating and influencing skills and the ability to work with teams from the shop floor to international corporate office.
• Demonstrated initiative and autonomy in a constantly changing, fast-paced environment.
• Demonstrable understanding of standard HR metrics e.g. headcount, compensation & benefit costs, turnover, operational reporting (e.g. sickness and absence) and understanding the importance of data quality.
To express interest in this opportunity please apply online directly by clicking 'Apply Now' below.
For more information contact Claire Holt, Recruitment Consultant at cholt@kbrs.ca or 902-424-1105.
We will provide support in its recruitment processes to applicants with disabilities, including accommodation that takes into account an applicant's accessibility needs. If you require accommodation in order to participate as a candidate in the recruitment process, please communicate your needs to Claire.

Meridia Recruitment Solutions connects leading organizations with top talent by building strong relationships and creating ideal matches with candidates because we are only successful when you are. We appreciate your interest in this opportunity.
To learn more about Meridia Recruitment Solutions, our job opportunities, and career advice we invite you to explore our site and subscribe for career alerts.