Image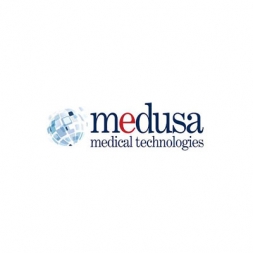 Xamarin Developer
Halifax, Nova Scotia
Reference # JG-13763


Medusa Medical Technologies has partnered with Meridia Recruitment Solutions to recruit for a Xamarin developer in Halifax, Nova Scotia.

Medusa Medical Technologies is looking for a talented and enthusiastic Xamarin developer to join our Halifax Team. You will play a central role in delivering our Xamarin application as part of our overall Siren ePCR Suite of solutions. Your passion for mobile application technology will help you hit the ground running on our fast-moving team.

Responsibilities:

• Developing software solutions following Medusa's software standards.
• Technical design of solutions.
• Providing effort estimates and status updates.
• Identifying development risks, including risk mitigation plans.
• Mentoring other developers.
• Committing code to source control repository, currently Git.
• Performing peer code reviews.
• Develop using Test Driven Development (TDD) including building automated unit tests.
• Resolving and tracking software defects.
• Supporting Customer Service and Quality Assurance teams to resolve software issues.
• Researching new technologies, including proof of concept implementations.
• Working with a multi-disciplinary software development team.

Required Qualifications:

• Legally eligible to work in Canada at the time of this posting.
• 3+ years of hands-on experience in designing, architecting, developing and delivering native mobile and cross platform, Xamarin.iOS, Xamarin.Android and Xamarin.Forms applications using Xamarin Studio or Microsoft Visual Studio.
• Strong in C#.NET framework and object-oriented programming patterns and practices.
• 3+ years of hands-on experience in design and architect mobile back-end services.
• Strong analytical skills to understand the requirements and develop / implementations solutions.
• Strong competency in building cross-platform mobile applications using Visual Studio with Xamarin plugin.
• Working experience on iOS SDK and/or Android SDK.
• Strong SQLite DB experience.
• Working experience with REST and SOAP Webservices.
• Expertise in MVVM pattern.
• Solid understanding of the full mobile development life cycle.
• Working experience in writing automated unit tests.
• Bachelor of Science in Computer Science (or equivalent experience).
• Strong ability in documenting design concepts. Ability to socialize technical knowledge to both technical and non-technical stakeholders.
• Hands on experience in Agile projects.
• Strong trouble shooting skills to resolve technical issues.
• Experience in designing and developing custom controls for iOS, Android and Windows.
• Independent researching, solution finding, analysis and problem-solving skills and capabilities.
• Experience with Git for source code control is preferred.
• Must be a team player and self-starter with ability to communicate clearly with clients and team members in English as main language.

Nice- to- Haves:
• Working experience with TDD.
• Technical lead experience.
• Knowledge of HL7 and other health care standards.
• Electronic patient care record (ePCR) experience.
• UI automated testing experience.

About Medusa:
Medusa brings clinical and technological expertise to develop its innovative and integrated ePCR solutions for the EMS industry. With its extensive, uncomplicated, and customizable functionality, our Siren Suite of products features rapid data entry capabilities, real-time alerting, robust workflow tools, and powerful analytics that help improve processes and optimize organizational performance. Medusa's head office is located in Halifax, Nova Scotia, Canada, with satellite offices in the United Kingdom and distribution partners throughout North America, Asia-Pacific, and Europe.
Find out more about Medusa at www.medusamedical.com

To express interest in this opportunity, please click on the "Apply Now" button below.
For more information contact Jamie Grant, Partner 902-420-1809 or Brooke Ireland, Consultant at 902-421-1214

Meridia Recruitment Solutions connects leading organizations with top talent by building strong relationships and creating ideal matches with candidates because we are only successful when you are. We appreciate your interest in this opportunity.
To learn more about Meridia Recruitment Solutions, our job opportunities, and career advice we invite you to explore our site and subscribe for career alerts.