Image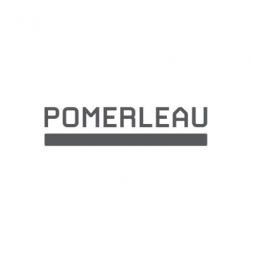 Superintendent
Halifax, NS
AM-13752
Meridia Recruitment Solutions has partnered with Pomerleau, one of the 50 Best Managed Companies in Canada, to recruit a Superintendent to join their team in Halifax, Nova Scotia.
Focused on creating partnerships based on respect and a belief in delivering excellence, Pomerleau offers construction services ranging from preconstruction design to the commissioning of building systems delivering medium to large-scale institutional, industrial, commercial, and civil engineering projects. Known for delivering on a variety of projects from convention centers to wastewater treatment plants, Pomerleau is passionate about their strong corporate culture and the state-of-the-art technologies they use to support construction.
Role Description:
As the Superintendent, you will be an on-site leader for large-scale ICI construction projects, keeping project goals, execution, people and communication always top of mind. You will utilize your strong problem-solving skills and collaborate with the Project Manager, trades, other project support staff and other stakeholders to ensure that construction goals are being met and that on-site staff are able to perform their jobs effectively, efficiently and safely. You will embrace being leader who will keep all facets of activity on-site organized, finding solutions to any project obstacles that may arise.
Your responsibilities will include:
Develop and drive the construction schedule in conjunction with the project team ensuring that project activities, completion dates and milestones are met;

Be a leader from an OH&S and Environmental perspective, promote HS&E standards, policies, procedures, acts and regulations and ensure they are being followed by everyone on site;

Establish and identify on-site manpower requirements;

Forecast any material requirements and collaborate with appropriate stakeholders to ensure that materials are supplied in a timely fashion and meet quality standards as well as receive and organize materials with appropriate teams on site;

Recommend innovative methods that will increase effectiveness and efficiency to ensure project excellence and productivity;

Ensure that orientations, toolbox talks, safety meetings and training is being conducted as necessary;
Your Qualifications:
This position may be the right fit if you have demonstrated long-term success in a similar role, overseeing large ICI construction projects from start to completion, on the ground level. You are an organized, solutions focused problem solver that is quick on your feet. You take great pride in the quality of your work and have a strong commitment to ensuring a safe work environment. This is a great opportunity to advance your career with a company that has become one of Canada's top General Contractors working on projects that will have an impact in Atlantic Canada.
10+ years of experience as a Site Superintendent or other similar role overseeing all components of large-scale ICI construction projects;

Experience working on healthcare or long-terms care facility projects is a plus;

Construction related education (certificates, diploma, degree) is an asset;

Able to communicate and collaborate with others effectively;

Knowledge of scheduling software and other computer programs;

Able to demonstrate leadership in Health, Safety and Environmental Protection;

Some travel will be required for this position.
To express interest in this opportunity please apply online by clicking "Apply Now" below.
For more information about this exciting opportunity, please contact Austin McLennan, Senior Consultant, at 902-424-1103 and amclennan@kbrs.ca or Keenan McGrath, Recruitment Specialist at 902-424-1148 and kmcgrath@kbrs.ca, or please apply online by clicking the "Apply Now" button below. If you require accommodation to participate in the recruitment process, please let Austin or Keenan know.
Meridia Recruitment Solutions connects leading organizations with top talent by building strong relationships and creating ideal matches with candidates because we are only successful when you are. We appreciate your interest in this opportunity.
To learn more about Meridia Recruitment Solutions, our job opportunities, and career advice we invite you to explore our site and subscribe for career alerts.