Image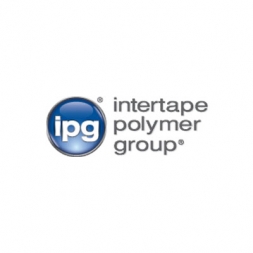 Human Resources Manager
Truro, NS
Reference # CH-13649
Meridia Recruitment Solutions has partnered with Intertape Polymer Group, an acknowledged leader in the packaging industry worldwide and headquartered in Truro, NS. Its performance products, including tapes and cloths, are designed for demanding aerospace, automotive and industrial applications and are sold to a broad range of industry/specialty distributors, retail stores and large end-users in diverse industries. At IPG the vision is to become an indispensable supplier to customers around the world, exceeding expectations in quality, delivery and cost through continuous improvement, innovation and customer satisfaction. IPG achieves this goal by committing and executing their strategic plan in accordance with their values.
Role Description:
Intertape Polymer Group looking for an energetic, motivated individual to join the team in Truro, NS in the role of HR Manager. As the HR Manager you will provide a full range of strategic and operational Human Resources support to both the hourly associates and the salaried team in the Truro facility. Reporting to the Human Resources Director Canada, you will be responsible for providing front-line day to day operational support, providing coaching, support and direction in all HR functional areas. You will be an advocate for employees and will champion the IPG culture as a master of employee relations and engagement. This diverse role offers the opportunity to learn the business and lay the foundation for a challenging and rewarding career with IPG.
Your responsibilities will include:
• Promoting people-focused programs and processes that foster continuous development and positive employee relations.
• Providing effective and tactical counsel to operations management and working actively to achieve continuous improvement in all areas of the Human Resources function.
• Participating in the overall management of the plant as a member of the site staff.
• Leading all HR activities for the Truro site including but not limited to recruitment and retention, employee relations, training, compensation and benefits administration, organizational development, and employee engagement activities.
• Ensuring the ongoing review, updating and implementation of policies and procedures.
• Assisting Hiring Managers to plan and execute hiring, orientation and on boarding activities.
• Coaching and advising supervisors and hourly associates on Human Resources processes and policies.
• Supporting plant safety initiatives and championing safety within the facilities.
• Supporting payroll for the salaried group.
• Providing HR support to the Delta, BC plant as required.
• Supervising the on-site Human Resources team.
Your Qualifications:
This opportunity might be the right fit for you if you are a demonstrated change agent and problem solver who brings enthusiasm, energy and the ability to thrive in a fast-paced environment. We are looking for a strong Human Resources generalist with a customer service orientation who possesses the following qualifications:
• Undergraduate degree in in a related field with several years of generalist HR experience.
• Completed or working towards a CHRP/CPHR designation (preferred).
• Work experience in a manufacturing environment (preferred).
• A high degree of flexibility and the ability to effectively manage multiple priorities in a medium size organization.
• Strong interpersonal, coaching and influencing skills.
• High levels of integrity, tact, and maturity.
• Demonstrated knowledge of applicable legislation and its applications.
• Ability to work independently, be self-motivated and work collaboratively in a fast-paced team environment.
• Strong written and verbal communication skills complemented by excellent attention to detail, follow-up and organizational skills.
• Ability to handle sensitive and complex situations with sound judgment and discretion.
• Conflict resolution skills, with the ability to gain trust and work through others to achieve goals.
To express interest in this opportunity please apply online by clicking "Apply Now" below.
For more information contact Claire Holt, Recruitment Consultant at cholt@kbrs.ca or 902-424-1105. If you require accommodation to participate in the recruitment process, please let Claire know.
Meridia Recruitment Solutions connects leading organizations with top talent by building strong relationships and creating ideal matches with candidates because we are only successful when you are. We appreciate your interest in this opportunity.
To learn more about Meridia Recruitment Solutions, our job opportunities, and career advice we invite you to explore our site and subscribe for career alerts.