Image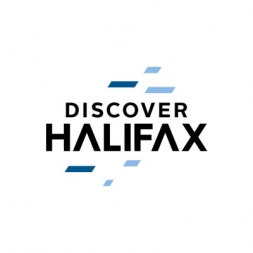 Sales Director
Industry
Sales, Marketing & Communications
Apply Now
Sales Director
Halifax, Nova Scotia or Ottawa, Ontario
Reference #SM-13638

Discover Halifax is the regional destination marketing organization responsible for overseeing the growth of the visitation economy in Halifax, Nova Scotia. It was created in April 2002 by a merger of the Greater Halifax Conventions & Meetings Bureau and the tourism marketing arm of the Halifax Regional Municipality Tourism, Culture & Heritage Department. Governed by an independent Board of Directors and funded by its core partners and a hotel marketing levy, the organization promotes the Halifax region as a year-round destination of choice for business and leisure travelers.

On behalf of our client, we are recruiting for an experienced Sales Director for the Canadian Association and Corporate markets to join their team of dedicated professionals in Halifax, Nova Scotia or Ottawa, Ontario.

Reporting directly to the Vice President, Sales, the primary objective of the Sales Director includes prospecting, selling, promoting and securing events for Halifax and Nova Scotia; and to provide enhanced levels of service to those accounts. Selling to specific accounts within assigned markets and territories, the Sales Director will create and deliver sales presentations/proposals, ultimately generating qualified prospects, leads and securing definite bookings. Maintaining and growing existing accounts and events that are currently bringing business to Halifax will be key to success in the role as well. Maintaining visibility and representing the organization through memberships; participation at appropriate industry events and marketplaces; and relationship cultivation with appropriate associations or business entities that can provide value in the attraction of events to Halifax will be essential. Anticipated travel is 10% of working time.

As the ideal candidate, you are an analytical sales professional with a strong customer service orientation. Understanding the importance of determining the needs of clients is vital. A minimum of five years of proven sales experience in a related industry or relevant field (tourism, marketing or sales) will be preferred. Sales experience within the defined markets would be considered a strong asset. A Bachelors Degree in Business or related post-secondary education, as well as proficiency in current software programs including word processing, spread sheets, contact management systems and media platforms is required. With exceptional interpersonal and communication skills, you possess strong business acumen and are highly analytical by nature.
To express interest in this opportunity, please click 'Apply Now' below.
If you have questions, please contact Brittany Beale, Consultant, bbeale@kbrs.ca
or Scott McGaw, Partner at smcgaw@kbrs.ca.