Image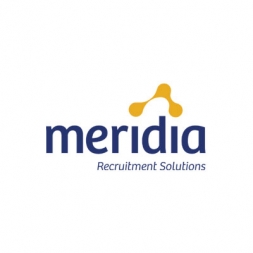 Clinical Lead, MSW
Toronto, Ontario
Meridia Recruitment Solutions is working with our client to find a Clinical Lead, MSW. This is a unique opportunity to join an innovative company that is on a mission to respond to the gaps in mental health care across Canada, by providing effective, evidence-based digital mental health care that is affordable and accessible to all Canadians.

Role Description:
We're looking for a driven, enthusiastic and client-centered individual who will oversee the digital therapy team, provide clinical consultation and ensure operational best practices. You will lead in-house and national digital therapists and maintain a collaborative, innovative and effective team unit. You will ensure that therapists provide effective protocol-driven CBT through the digital platform by developing training, quality assurance and ongoing consultation initiatives. As the Clinical Lead, you will develop operational and clinical best practices to increase efficiency and ensure quality service, review therapist ratings on client outcomes, satisfaction and alliance, and provide required coaching. You will encourage therapists to form therapeutic alliances with clients by providing tailored advice and support through secure asynchronous messaging interactions and personalizing client treatment plans. Leading clinical rounds and providing input to cross-functional team on clinical platform improvements, you will be positioned to help shape the future of digital mental health care in Canada.
The ideal candidate will enjoy a dynamic and fast paced work environment and value ongoing professional growth and development. If you're energized by this opportunity to improve accessibility, effectiveness and affordability of mental health care in Canada, we want to hear from you!

Your Qualifications and Experience:
• Masters' Degree in Social Work
• Registered and in good standing with, or eligible to be registered with the Ontario College of Social Workers and Social Service Workers and proof of insurance
• Experience using CBT to treat various mental health conditions
• 3+ Years of Clinical Management Experience
• Superior written communication skills
• Have experience with, or willing to learn disability management/return-to-work treatment
• Asset but not required, Bilingual in English and French (reading and writing)
To express interest in this opportunity please apply online by clicking "Apply Now" below:
For a confidential discussion about this exciting opportunity, or if you require accommodation to participate in the recruitment process contact Shauna Quinlan, Consultant, Healthcare at squinlan@kbrs.ca or submit your resume online through www.kbrs.ca/Career/13557.