Image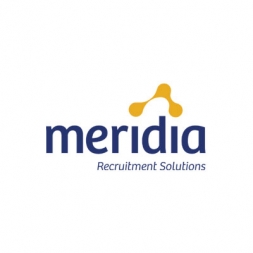 Assistant Project Manager
Boston, MA
Reference # TP- 13527
Meridia Recruitment Solutions is working closely with our client to find a qualified Assistant Project Manager, the successful candidate will work closely with their Director of Production.
Our client designs beautiful homes within Canada and the United states. They manufacture prefab packages in a stabilized environment, deliver and then assemble on-site with the help of an experienced contractor. Their unique process is advantageous to clients as it provides them with accurate price and timeline predictability. The average custom home ranges from 3-6 million dollars in price point and with over 100 custom, high-end homes in the U.S. and Canada, you can find many being displayed in high profile magazines.
Roles & Responsibilities:
• Assisting with vendor pricing and building project budgets
• Reviewing subcontracts and proposals; lead negotiations for value engineering changes
• Participating in Client/Design/Construction meetings from Design Phase to Project Completion with a focus on providing constructability, assembly and logistics insight
• Reviewing and monitoring design and construction phase documents for conformance with the budget, schedule and prime contract
• Assisting with troubleshooting and exception management during budgeting and construction phases
• Coordinate payment of vendor invoices with accounting department
Required Qualifications:
• Sound construction technical knowledge
• Extensive experience with project management software
• Experience coordinating consultants
• Scheduling and organizational skills
Preferred Qualifications:
• 5-plus years' experience reviewing construction documents
• 5-plus years' experience in construction estimating or building project budgets
To express interest in this opportunity, please apply by clicking the 'Apply Now' button below
For more information contact Laura Fair, Senior Recruitment Specialist at lfair@meridiarecruitment.com or 857-284-8442. If you require accommodation to participate in the recruitment process, please let Laura Fair know.


Meridia Recruitment Solutions connects leading organizations with top talent by building strong relationships and creating ideal matches with candidates because we are only successful when you are. We appreciate your interest in this opportunity.