Image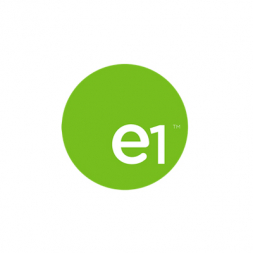 Reporting Anaylst
Dartmouth, Nova Scotia
Reference # JG-13490
Meridia Recruitment Solutions has partnered with EfficiencyOne, an independent, not-for-profit organization and Nova Scotia's first electricity efficiency utility, to recruit for their Reporting Analyst role in Dartmouth, Nova Scotia.
EfficiencyOne isn't just an organization - it's a movement. Their organization's purpose is "Helping people build a better world through efficiency." Coming to work every day because their team wants a better world and believe they can contribute to a more prosperous, sustainable future through efficiency.
Role Description:
The Reporting Analyst will support ongoing operational and ad-hoc reporting across the organization. The role requires working with data from several different sources and interacting with data 'owners' to combine, standardize and report on corporate information.
Your responsibilities will include:
• Data management, including quality assurance, standardizing, combining and summarizing data from several sources for reporting and other initiatives;
• Prepare data for submission into the corporate data warehouse;
• Fulfill ad-hoc data and information/report requests;
• Build recurring reports and report templates using business intelligence application (Tableau); and
• Deliver monthly operational reports for internal and external audiences.
Your Qualifications:
• University degree or diploma specializing in data/information management; or equivalent combination of education and work experience
• Expert Microsoft Excel experience
• Excellent written and verbal communication
• Knowledge of structured query language (SQL)
• experience in combining and analyzing data from several different sources and formats

To express interest in this opportunity, please click on the "Apply Now" button below.
For more information contact Jamie Grant, Partner at 902-420-1809 or Brooke Ireland, Consultant at 902-421-1214
Meridia Recruitment Solutions connects leading organizations with top talent by building strong relationships and creating ideal matches with candidates because we are only successful when you are. We appreciate your interest in this opportunity.
To learn more about Meridia Recruitment Solutions, our job opportunities, and career advice we invite you to explore our site and subscribe for career alerts.