Image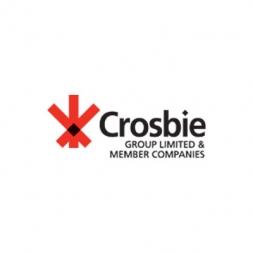 Industrial Services Sales Lead
Industry
Engineering
Sales, Marketing & Communications
Construction
Industrial, Mining, Oil & Gas
Location
Newfoundland and Labrador
Apply Now
Industrial Services Sales Lead
Crosbie Group Limited
St. John's, NL
Reference NH-13477
On behalf of the Crosbie Group of Companies we are seeking an Industrial Services Sales Lead to be based in St. John's, NL. Established in Brigus, NL, in 1858, Crosbie Group is one of the largest privately held industrial services companies in Atlantic Canada servicing the offshore oil and gas, marine, onshore industrial, construction and real estate sectors. The organization's focus on community leadership, operational excellence and growth has fueled recent expansions into the Maritimes, US and South American markets. Together with its global industry partners and dedicated team members, Crosbie Group delivers innovative solutions and high-quality service to its clients. The organization's commitment to operational excellence and customer service has been recognized by industry with Crosbie Group being named one of Canada's Best Managed Companies for the past four consecutive years.
The Industrial Services Sales Lead will support the management and growth of existing clients and market share by building on the organization's collective expertise, innovation and existing relationships, as well as sourcing new business opportunities within Crosbie's current accounts. S/he will advance sales, product development and solution driven strategies to identify new business opportunities, leveraging internal and partner capabilities, that align with the Crosbie growth strategy.
The key drivers of this role include developing and maintaining comprehensive knowledge of specific markets and industry categories to identify and develop a pipeline of potential customers aligned with strategic and operational priorities and company capabilities. Focusing on results, s/he will continually grow the sales pipeline to tie into the growth forecast model and position the company for continued year on year growth as well as deliver on annualized product, service and solution sales targets to support budget achievement and the overall strategy. S/he will also be responsible to collect market intel including new planned projects, competitor analysis and client commercial analysis.
A high calibre sales professional, the Industrial Services Sales Leader will represent Crosbie at conferences, trade shows and networking events and support the successful implementation of the Crosbie Group Key Account Management program. This position will accelerate growth by working collaboratively across the company developing, supporting and facilitating presentations to demonstrate how Crosbie's products, services and solutions will meet the client's needs. S/he will support various internal departments to coordinate successful service delivery to the end user and, where appropriate, lead bid management activities.
Our ideal candidate has a proven ability in the areas of formulating business development strategy and delivering on business development plans targeting significant revenue growth. S/he is able to inspire others through collaborative leadership, identifying pan organizational areas of opportunity and growth. The Industrial Services Sales Leader must be able to think creatively and apply excellent business acumen demonstrating a strong ability to evaluate customer needs, focus on improving customer experience and add meaningful value for the customer. S/he would be described as decisive, action orientated and able to synthesize information in order to identify strategic opportunities to support and grow the business.
Success in this role requires a candidate with an established track record of supporting and leading cross functional teams to successfully deliver results in support of the corporate business strategy. This expertise has likely been gained through a minimum of 10+ years in a strategic sales role and preferably with post secondary education in business, sales, marketing or another related field. The successful candidate will have demonstrated strong financial acumen, commercial awareness and negotiation skills. S/he will have well developed oral and written communication ability, presentation savvy skills and an exceptional ability to develop valued relationships. A team player, s/he will work collaboratively with business partners and colleagues, be able to critically evaluate the risks and rewards of a particular situation and factor in organizational, market and strategic implications.
Crosbie Group of Companies is committed to fostering a diverse workforce and a respectful work environment. We are committed to employment equity and encourage applications from all qualified individuals. If you require this job advertising in an alternate format or require accessibility supports to complete your application, please contact us immediately or contact our community partners at Inclusion NL to access the supports you require. (kathy@inclusionNL.ca or 709-697-3323).
To express interest in this exciting career opportunity please contact Natalie Hand, Partner, Meridia Recruitment at 709-722-6925 or click the "Apply Now" button below. If you require accommodation to participate in the recruitment process, please let Natalie know.
Meridia Recruitment Solutions connects leading organizations with top talent by building strong relationships and creating ideal matches with candidates because we are only successful when you are. We appreciate your interest in this opportunity.
To learn more about Meridia Recruitment Solutions, our job opportunities, and career advice we invite you to explore our site and subscribe for career alerts.