Image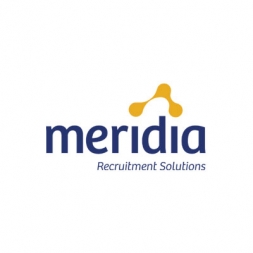 Welder/Fabricator
Industry
Industrial, Mining, Oil & Gas
Location
Alberta
British Columbia
Manitoba
New Brunswick
Newfoundland and Labrador
Northwest Territories
Nova Scotia
Nunavut
Ontario
Prince Edward Island
Quebec
Saskatchewan
Yukon
Apply Now
Welder/Fabricator
Labrador City, NL (Relocation Required)
Reference # JAG-13438
Our client, a privately-owned manufacturing and construction company based in Labrador City, is currently searching for an experienced Welder/Fabricator to relocate to Labrador West for this exciting career opportunity. The organization is a successful and growing company in the region and is looking for long-term, committed employees to be a part of that growth. Relocating to the region will provide opportunity not only to develop your career with the company, but to be a contributing member in a community that has a lot to offer.
Reporting to the Shop Supervisor the Welder/Fabricator will assist, and produce, customized and general products. These products will follow specifications by assembling and welding cut pieces of metal to finalize an exceptional product for the client. The Welder/Fabricator will operate welding equipment required to weld ferrous and non-ferrous metals. The products or welding materials can be of steel, stainless steel, aluminum, brass or copper.
The successful candidate will have a technical background in welding, fabrication or mechanical engineering, with at least three to four years in a similar environment. Assisting other trades personnel may be required for the purpose of aiding them in the completion of their work activities, while following all safety procedures and guidelines. Ensuring all equipment is maintained, and in good working condition is key, along with strong organization and communication skills combined with the ability to solve problems efficiently and effectively. Relocation assistance will be provided.
To learn more about this opportunity, call Bobbi Glenn Butler at 709-722-6846. To confidentially express interest, please click the "Apply Now" button below. If you require accommodation to participate in the recruitment process, please let Bobbi Glenn know.