Image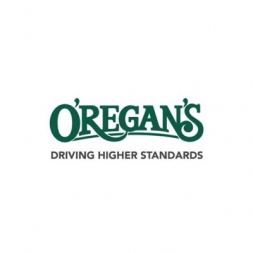 Human Resources Advisor (Contract until Jan 2021)
Apply Now
Human Resources Advisor (Contract until January 2021)
Are you a confident HR practitioner with experience in performance management, recruitment and workplace investigations?
Are you looking for more challenge and exposure to different areas of HR?
O'Regan's Automotive is looking for a strong generalist to join their team in Dartmouth until January 2021.
A respected company with well-established policies and programs, this is a hands-on HR role where you will work through situations with managers and employees. As a Human Resources Advisor you will be actively involved not only in preparing but also in advising and guiding managers on how to handle various employee issues by helping them find creative best practice solutions to HR situations.
Who you are:
- Strong recruiter – everything from entry level to managerial roles.
- Hands on in the day to day with managers and employees.
- Strong knowledge of Nova Scotia labour standards.
- Business acumen and operational perspective.
- Strong note taking and documentation skills.
What to expect in the day to day:
- HR administration, note taking, filing and organization.
- Employee relations situations from interpersonal to performance and everything between.
- Recruitment, orientation, training.
- Managing competing priorities and multitasking.
- Collaborative culture with a long standing HR team.
- Exposure to all aspects of HR – work directly with management and ownership and employees at all levels.
At O'Regan's you are part of a family culture and brand known for being community-minded. (Plus it's a platinum member of Canada's 50 Best Managed Companies and a winner of Canada's 10 Most Admired Corporate Cultures). The HR team works as unit to prioritize and share tasks.
To express interest in this opportunity, please apply online directly by clicking 'Apply Now' below.
For more information please contact Claire Holt, Senior Recruitment Specialist at cholt@kbrs.ca or 902.424.1105.