Submitted by
Anonymous (not verified)
on Mon, 2019-04-15 09:44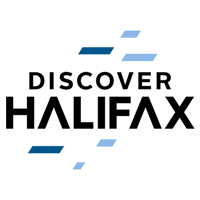 Director, Membership & Visitor Experience
15-month contract opportunity
Halifax, Nova Scotia
Reference #SM-12998
Discover Halifax is the regional destination marketing organization responsible for overseeing the growth of the visitation economy in Halifax, Nova Scotia. It is a non‐profit, membership‐based marketing and sales organization in partnership with the Halifax regional government, the Hotel Association of Nova Scotia and participating industry members. Since its inception in 2002, Discover Halifax's goal is to promote Halifax as a destination of choice for leisure and business travelers. On behalf of our client we are currently recruiting for a Director, Membership & Visitor Experience to join their team of dedicated professionals in Halifax, Nova Scotia for a contract opportunity.
Reporting directly to the Vice President, Marketing & Communications, the Director, Membership & Visitor Experience is responsible for overall management of the Membership and Visitor Experience programs. The successful candidate will be responsible for development of the overall strategy as well as all aspects of membership management including acquisition, retention, direct communication and satisfaction. Leading networking events and training as well as being a visible partner in the community will allow the successful candidate to grow and maintain their membership involvement. Drawing from strong project management and leadership skills, the Director, Membership & Visitor Experience will utilize their vision and proven business acumen to develop and execute a Visitor Solutions strategy that aligns with overall business objectives.
As the ideal candidate, you have completed Post-Secondary education in Business, Sales, Hospitality or related field plus seven years' experience in a sales or member/partner management position. Demonstrated proficiency with Microsoft Office Suite and exceptional communication, customer service and selling skills are required for this role. With a track record of success, business acumen and an unwavering commitment to excellence, you will possess the ability to inspire and motivate other professionals to work toward a common goal. With an established network in the hospitality industry, you will be keenly focusing your team on new membership and program development.

To express interest in this opportunity, please apply online directly by clicking the "Apply Now" button below.
If you have questions regarding the role email Brittany Beale, Consultant, at bbeale@kbrs.ca or Scott McGaw, Partner, at smcgaw@kbrs.ca.