Image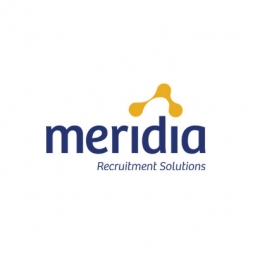 Android Developer
Bedford, NS
Reference # JG-12967
Our client is a full-service digital studio specializing in web, mobile, gaming, and video solutions. They craft digital experiences that help empower brands, letting you focus on what you do best. What did we do before Google? How did we know what time stores closed, how to convert miles into kilometers, or what other movies that actor was in? As an Android Developer, you recognized that a world without Google is not one you want to live in and, as a result, have devoted your career getting to know the ins and outs of its operating systems.
As an Android Developer with our client, you will become part of a team that works on complex and cutting-edge apps, games, and other cool projects for the world's leading media and entertainment brands. You'll be part of a mighty and quickly growing team of designers, animators, and developers. Together, they are inventing innovative, captivating interactive experiences and changing the way people engage with technology (while having fun along the way, of course).
What they expect:
Minimum three years' experience developing mobile applications for Android devices and other mobile technologies supported by an IT Diploma or Bachelor/Master of Computer Science.

Strong understanding and experience with the following:




○ Object-oriented programming, specifically in Java




○ Developing Android native applications and/or libraries




○ Knowledge of the Android API, in particular UI implementation to comply with a strict design

Design and develop robust, maintainable, and standards-compliant mobile applications and libraries for the Android Platform

Ability to analyze assigned tasks, provide accurate work estimates, and manage time to keep development on schedule.

Experience publishing your own Apps on App Store or Google Play markets or have worked on a team that has done so.

Strong oral and written communication skills, and ability to explain complex technical issues

Participate in a development team using agile methodologies, including team-based design and code reviews.

Work well in an ever-changing, fast paced, high pressure environment that requires meeting tight deadlines.

Ability to work in a group alongside team members, including developers, designers, project managers, and clients as well as individually.

Experience mentoring junior developers.

Great attitude and sense of humor (even if it's just making yourself laugh).

A desire to work with a variety of technologies as well as the ability to adapt to change and a willingness to learn new things.

Have strong analytical and problem-solving skills, deploying solutions quickly.
Bonus Points:
Experience programming in other languages aside from Java. Particularly interesting: C++, Scala/Groovy, Haskell, Go, Python

Knowledge of cross platform tools like Unity, PhoneGap, Titanium, ReactNative, NativeScript, etc.

Knowing how to design and architect scalable software is a major asset, ie: inheritance, type safety, design patterns, threading and synchronization, modularity, and automated unit tests

Experience programming in Java on non-Android platforms
To express interest in this opportunity please apply online by clicking the "Apply Now" button below.
For more information, please contact Jamie Grant, Partner at 902-420-1809 or
Brooke Ireland, Consultant at 902-421-1214