Image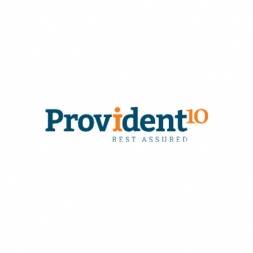 Board Services Director
Industry
Administration
Board of Directors
Location
Newfoundland and Labrador
Apply Now
Board Services Director
Provident¹⁰
Reference # JAG-12906
St. John's, NL
Our client, Provident¹⁰, delivers plan administration services and oversees management of the $6.6 billion Public Service Pension Plan (PSPP) investment portfolio. Proud to govern the largest pension plan in the province with 55,000 members, they have built a truly best-in-class organization through recruiting talented people who share their vision. As the organization continues to grow, they are currently seeking a Board Services Director to join their team in St. John's, NL.
Responsible for the operations and activities of the Board and Committees, the Board Services Director will link governance and oversight requirements with core operations and corporate services. Reporting directly to the CEO, this role will be required to understand the needs and expectations of the Board and Committees, while facilitating a strong working relationship with the executive team and external partners. There are four key accountability areas for the Board Services Director which include Board Governance, Relationship Management, Corporate Secretary and Service Excellence. Specifically, you will develop and implement Board support best practices, monitor the corporation's governance framework and ensure quality production of board reports and materials. In addition, you will make recommendations to improve board processes and work closely with the executive team and board to enhance organizational excellence.
Success in this role requires a candidate with exceptional knowledge and understanding of board governance, related policies, procedures and legislation. This expertise may have been gained through prior experience providing services for and working directly with boards, or experience in policy development, analysis and interpretation of legislation and regulations, or through industry training in board/corporate governance. We require a post-secondary degree in Business, Law, Public Administration or a related discipline, with experience in Board governance and corporate and/or contract law, a combination of related experience, education and training may be considered. A demonstrated ability to handle matters with high levels of diplomacy, sensitivity and confidentiality, combined with a proven record of effective leadership and experience working with jointly sponsored boards is desired
Don't miss this opportunity to join a young, professional and successful corporation in this key leadership role. To learn more about Provident¹⁰, please visit their website: www.provident10.com. To confidentially express interest, please apply online by clicking "Apply Now" on the button below. For more information, contact Natalie Hand at 709.722.6925. If you require accommodation to participate in the recruitment process, please let Natalie know.