Image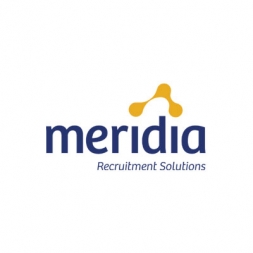 Software Developer - Contract
Halifax, NS
Reference No. JG-12841
Our client is a world leading provider of telecare and monitoring solutions to over 40 countries. With more than 50 years' experience developing innovative telehealthcare solutions, we provide service in 40 countries and support more than 3.5 million people worldwide every day. On behalf of our client, we are currently recruiting for a Software Developer to join their team of dedicated professionals in Halifax, NS. This role would be a six month contract.
Overview:
The successful candidate will create and review software code, to design, develop and modify software solutions and components based on business and customer requirements.
Primary Responsibilities:
Creates code that is clean, testable, maintainable and aligned with Tunstall's architecture design framework, coding standards, and software development methodology.

Participates in peer review of code in line with Tunstall development practices.

Creates and maintains design documentation that is clear, effective, succinct and promotes the maintainability of the software.

Supports existing applications so that new features can be added, and defects resolved.

Performs testing to ensure that development meet the defined technical requirements.

Actively contributes ideas and participates in solutions innovation, maintaining awareness of changes to the software technology landscape, to keep Tunstall as a market leader in robust technological innovation.

Contributes to the planning process (with Project Managers) and contributes to the design of solutions (with Architects) to ensure that appropriate features are delivered at pace and to planned timescales, and to a high level of quality.

Actively collaborates with colleagues within own and other Development teams, and with those in the Group Architecture team, sharing best practice for efficient development and ensuring that development tools, techniques and designs align with Tunstall's technology strategy.

Delivers to and within defined processes, practices and frameworks, including Tunstall's Quality System procedures, and participates in continuous improvement activity, to drive process improvement, elimination of waste, time savings and cost reductions.

Actively complies with Tunstall's Health and Safety policies, processes and guidelines, reporting any issues arising, so that a healthy and safe working environment is maintained for all colleagues.
Knowledge, Skills, and Abilities:
Excellent understanding of the software development lifecycle and processes, agile and waterfall.

Working knowledge of software developments tools, ideally Visual Studio for Teams and git.

Experience with any of the following: Ruby on Rails, HTML5/SCSS, JavaScript , Angular, Bootstrap, jQuery, mySQL, AWS, Azure, REST APIs, node.js

Proven ability to produce software code within a commercial environment, as shown by considerable previous experience within industry

Background knowledge of software development theory and methodologies, which may be evidenced by a degree or equivalent in software development or an associated technical discipline, or by other experience

Thorough understanding of application development life cycle

Ability to create clear and succinct technical documentation

Ability to manage time effectively i.e. proactive; to work under time pressure; to meet schedules and deadlines; to multi-task; to plan, organize and prioritize work assignments

Analytical, methodical and detail focused, with high level of accuracy in delivery

Ability to rapidly learn new software and maintain competency with developing technologies, with a keen interest in self-development

Results orientated

Good communication and interpersonal skills

Adaptable and flexible in approach

Problem solving ability and skills
Please apply online by clicking "Apply Now" on the button below
For more information contact Jamie Grant, Partner at 902-420-1809 or Brooke Ireland, Consultant at 902-421-1214