Submitted by
Anonymous (not verified)
on Fri, 2019-02-22 11:32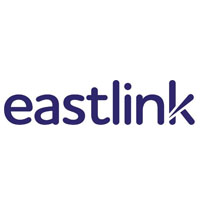 National Marketing Manager
Halifax, Nova Scotia
Search #SM-12817
Eastlink has held the designation as one of Canada's 50 Best Managed Companies for nine consecutive years by delivering world-class video entertainment and communications services to residential, business and public sector customers across Canada. Powered by state-of-the-art fibre optic and wireless networks, Eastlink's advanced services include Internet, wireless, TV, telephone, security and automation, data communications and exclusive, locally-produced programming on Eastlink TV. Headquartered in Halifax, Nova Scotia – Eastlink is the largest privately-owned telecommunications Company in Canada with an employee base of nearly 1600 individuals. On behalf of our client, we are currently recruiting for a National Marketing Manager to join their team of dedicated professionals.
Reporting to the Senior Director – Marketing, the successful candidate will be one who will champion the category communications plans within Eastlink's wireline business (Video, Internet, Phone and Security & Automation), helping to build an emotional connection between the audience and the brand at every customer touchpoint. This position will be accountable for the category communications strategy, category communications management and execution. The National Marketing Manager will be a leader who will work collaboratively with cross functional teams and stakeholders to ensure the future growth and success in this highly dynamic industry.
As the ideal candidate, you possess a minimum of ten years' marketing experience with a focus on brand marketing. You have experience developing and executing comprehensive, innovative and successful brand campaigns in a fast-moving environment that build the business and the brand. As a proven leader, you relentlessly challenge the status quo to ensure new ideas are explored. You are able to work both strategically and tactically and are detail oriented in that you are as enthusiastic about strong execution as you are about planning. You are a passionate team player who has superior interpersonal skills which help you build strong relationships with key stakeholders. Post-secondary education in business or a related field from an accredited college or university is required.
To express interest in this opportunity, please apply online directly by clicking "Apply Now" below.
For more information contact Brittany Beale, Consultant, bbeale@kbrs.ca, or Scott McGaw, Partner, at smcgaw@kbrs.ca.